Former Flurry India head's new venture Haptik offers WhatsApp-like helpdesk app; should Freshdesk & Zendesk worry?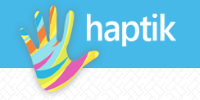 Mumbai- and San Francisco-based Haptik Inc, a startup that offers a mobile-based chat platform that enables users to get help with their products and services, has bagged two large enterprise clients, and is processing over 4,000 messages per day, according to a top executive of the firm. The startup is now in talks with a few VC firms to raise pre-Series A funding.
Haptik was founded in August 2013 by Aakrit Vaish (CEO) and Swapan Rajdev (CTO). Vaish was previously India head of Flurry Inc, a mobile analytics, monetisation and ads firm, which was acquired by Yahoo in July 2014. Last year, Vaish had also co-founded Flat.to, an accommodation search platform for college students, which was snapped by online real estate firm CommonFloor in April 2014. Vaish holds a BS degree in Industrial Engineering from the University of Illinois, Urbana-Champaign.
His partner Rajdev was previously an engineer at Radius Intelligence, a startup selling location-based data services to enterprises. Earlier, he was a technology consultant at Accenture. Rajdev holds a BS in Computer Engineering from the University of Illinois, Urbana-Champaign.

What is Haptik?
Haptik is a one-to-one, private and asynchronous solution for finding help related to different products and services. Users can send chat queries to enterprises on various service-related issues, and the enterprises will respond in about four minutes. "Haptik is aimed at users who are looking for information on flights, mobile phones or cars or have an issue with mobile operators and banks. A WhatsApp-like app, Haptik enables users to chat with experts for help with products and services," said Vaish.
A SaaS platform, Haptik charges enterprises based on the number of messages coming via the app.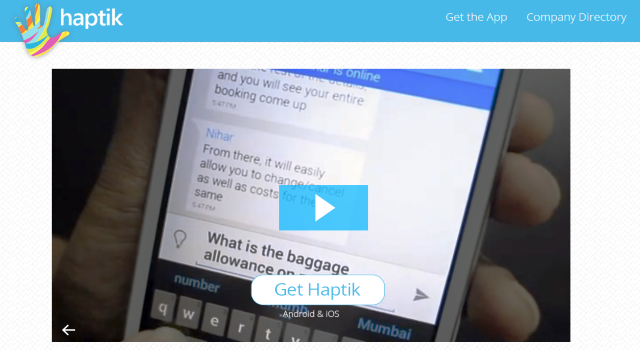 The firm is seeing huge potential in India, a big market with more than 120 million smartphone users. It is also exploring other markets, with plans to enter the US next year.
Bootstrapped to date, the startup has 18 employees, most of whom are located at its Mumbai office.

Challenges and competition
Vaish feels that the biggest challenge for Haptik is user acquisition. There are close to 2 million mobile apps out there in various app stores, with the average user using only 20 per day. "So, getting our app discovered is a big challenge. It is even hard to get users to regularly use it," Vaish said.
There are many customer support platforms that include Freshdesk and Zendesk, among others. Vaish, however, says that Freshdesk, Zendesk, etc. are in the enterprise space selling to large companies only.

He said Haptik is not looking to compete with these companies, but rather partner with them. "We are a B2C company whereas these platforms are B2B selling directly to enterprises. We are building apps for these platforms so that anyone using say a Freshdesk can easily come on board Haptik," he said.
---