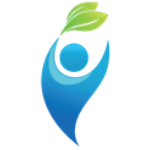 Ahmedabad-based Last Mile Accelerator has invested $50,000 (about Rs 30 lakh) each in mobile tech firm Bodhi Health Education and organic produce chain Parvata Foods. The accelerator, which was set up last year by IIM Ahmedabad's tech incubator Centre for Innovation Incubation & Entrepreneurship (CIIE) and US-based investor Village Capital, has invested the capital to facilitate innovation.
The investment was made at the culmination of the accelerator's four-month accelerator programme.
While Bodhi plans to use the funds to develop additional curriculum and courses for frontline health workers, and for setting up a business development team; Parvata will invest the same to set up and run an organic spice processing plant in Sikkim.
"Apart from the investment, we met very serious potential customers, and have had follow up meetings with them. We expect these new relationships to carry much value in the long term growth of our business," said Siddhi Karnani, co-founder, Parvata Foods.
Founded by IIM-Ahmedabad alumni Anurag Agarwal and Karnani, Parvata Foods operates in Sikkim and offers products like ginger, turmeric, buckwheat, chilli, pineapple and mandar. It wants to have a presence in other backward states in North East and Eastern India.
Bodhi Health Education was founded by the duo of Abhinav and Shrutika Gridhar to leverage low-cost mobile technology coupled with eLearning to create training solutions for bottom-of-the-pyramid (BoP) health workers. The company aims to train 60,000 frontline community health workers over the next five years in India and other developing countries in Asia and Africa.
Last Mile uses a peer-selection model where entrepreneurs themselves decide which two companies should receive the funding. They rank each other based on criteria such as team, product, customers, financials and return on capital. The accelerator is supported by investors, philanthropists and organisations, including Rockefeller Foundation, Zoomdojo, CIBA, James Lee Sorenson Global Impact Investing Center, Aashish and Dinyar Devitre, Munoth Capital Market, Rianta Capital Zurich and Sattva India Opportunities Company Ltd.
(Edited by Joby Puthuparampil Johnson)
---