IIM Calcutta launches startup incubator, raising over $2M for its seed fund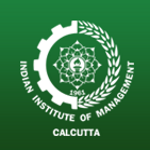 The Indian Institute of Management Calcutta (IIM-C) has set up an incubator, which will aim to incubate/accelerate innovative early-stage/established startups in India, according to a PTI report.
Christened 'Centre for Entrepreneurship and Innovation (CEI)', the incubator plans to incubate 40 startups over the next five years. As per this report, CIE has already been recognised as a technical business incubator by the Ministry of Technology and Science.
IIM-C also plans to raise over $2 million (about Rs 10-20 crore) for its seed fund over the next six months, which will provide credit support to its incubatee startups.

IIM Ahmedabad, another premier educational institute in the country, is also running a tech incubator called Centre for Innovation Incubation & Entrepreneurship (CIIE). CIIE, along with US-based Village Capital, recently launched 'The Last Mile Access Accelerator' which provides Rs 30 lakh funding each to two of its incubatees.
CIIE's flagship programme iAccelerator has produced over 40 ventures across the technology sector that include Innoz, Hashcube, Recruiterbox, AlmaConnect, Tookitaki, Ofabee, Gridle and Mechmocha.
(Edited by Joby Puthuparampil Johnson)

---