Cloud telephony firm Knowlarity claims 7K clients, looking at inorganic growth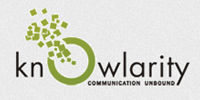 Gurgaon-based Cloud telephony firm Knowlarity Communications Pvt Ltd claims to have over 7,000 clients from about 66 countries with a majority of them from India. The firm further claims to be a market leader in India, and plans to further consolidate its position by acquiring smaller startups operating in the space.
In July this year, Knowlarity had raised $15 million (around Rs 90 crore) in its Series B round of funding led by Mayfield Fund. Existing investor Sequoia Capital also participated in this round.
Earlier this year, the firm had acquired Delhi-based cloud telephony startup Unicom for an undisclosed amount. The deal was done to acquire Unicom's 200 plus customers in SMB, e-commerce, real estate, healthcare, education and media segments. It is eyeing more acquisitions to grow inorganically.
Incidentally, most of the startups in this space have found it difficult to raise funding. Some of the other startups in the space include Exotel, Ozonetel, SMSlane and VMC Technologies to name a few. Among these, Exotel had secured Rs 2.5 crore ($0.5 million) from Mumbai Angels and Blume Ventures back in 2012.
Founded in 2009 by IIT-Kanpur graduates Ambarish Gupta and Pallav Pandey (COO), Knowlarity provides voice and data communication services over the internet to companies and individuals in India and Indonesia. The company's product range includes SuperFax, SuperReceptionist, SuperConference and SuperCaller. For larger enterprises, it is also providing hosted IVR solutions integrated with their existing IT systems. According to the company, these solutions can process over a million calls an hour.
Knowlarity, which moved its headquarters to Singapore some time ago, also has offices in Gurgaon, Mumbai and Bangalore, in India. It now plans to open an office in Philippines. The decision of shifting the headquarters was in lines with its APAC expansion plans. "SMBs in Indonesia and Philippines connect with you better if you are based out of Singapore," said Gupta, who now plans to have a stronger hold in the Southeast Asian and the Middle East markets.
The company has about 400 employees. Early last year, its co-founder Pandey had quit the company to start a new venture.
Comment(s)