SBI seeks RBI's nod to launch contact-less debit cards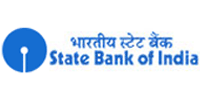 The country's largest lender State Bank of India today said it is planning to launch contact-less debit cards which would enable customers to carry out some transactions without entering the pin number.
The bank has sought Reserve Bank's permission for this.
"Right now, for any card which has to be used, a customer has to put in the pin number. Some exception has to be made as for lower amount deals like buying a Metro or bus ticket, where he can simply show the card and get in.

"So, we have requested the RBI to come up with a limit below which the pin will be waived. We have suggested that we can have up to Rs 2,000 as the limit," SBI Deputy MD (corporate strategy and new businesses) S K Mishra told reporters here while launching a multi-currency foreign travel card.
Once the regulation comes in, all its future debit cards would be near-field communication (NFC or contact-less) enabled, he added.
The bank is currently doing a test-run of such contact- less cards at the Chennai and Mumbai metro stations.

SBI and MasterCard today launched a multi-currency foreign travel card which would be available in dollar, pound, euro and the Singaporean dollar.
A customer will have to pay one-time fee of Rs 100 to get the card and the minimum amount that can be loaded is USD 200.
"The country you are in would be the base currency for the first transaction, but if there is no balance in that account then it can switch over to the other buckets which hold the available balance," Mishra said.

SBI has currently authorised 100 branches across Mumbai, Delhi, Chennai and Bangalore to sell the card. Mishra said the bank would later add other currencies such as Canadian dollar, Australian dollar, Japanese Yen and Saudi Riyal to this multi-currency card. The bank also proposes to make these cards contact-less in a month or so.
---