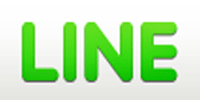 Japanese free call and messaging app Line claims to have over 18 million registered users in India. And while this number is only close to four per cent of the over 490 million registered users the app has globally, it makes India the fourth largest market for the company, according to a Tech in Asia report.
While the company regularly discloses its registered user numbers for markets like Taiwan, Thailand, and Japan, this is one of those rare times when it has provided the same for other countries as well.
Not surprisingly, Japan leads the pack with over 52 million registered users, followed by Indonesia and Thailand with 30 and 27 million users respectively. India and Spain are tied at number four spot with both countries having 18 million registered users. Other countries that also featured in the top 10 list included Taiwan (17 million), Mexico (15 million), Korea (14 million) and Malaysia (10 million).
Last month, Line Corp, the company that owns and operates Line, had filed for an initial public offering (IPO) on the Tokyo Stock Exchange at $10 billion valuation. The company has already hired Nomura Holdings Inc and Morgan Stanley to manage the IPO in Tokyo and is also considering listing in New York.
Line develops and operates the Line app for smartphones. It enables free one-to-one and group messaging, as well as free domestic and international voice and video calls. Line also includes a wide array of social elements such as fun and expressive stickers and family games. The company recently added features such as games, comics, free voice and video calling, and photo & video sharing.
Early this year, the company appointed Damandeep Singh Soni as head of its India business development.
The app competes with the likes of WhatsApp, Hike and WeChat, among others. Hike, the instant messaging app from BSB (Bharti Softbank- the joint venture between Bharti Group and Japan's Softbank) claimed to have crossed the 20 million users mark in June this year. At the time, close to 90 per cent of the app's users or 18 million users were from India, making it neck to neck with Line in terms of number of users in the country.
In comparison, cross-platform instant messaging app WhatsApp added ten million users in the last three months in the Indian market, and had 60 million active users (MAUs) in the country as of last month. Globally, the app had crossed 500 million monthly active users mark in April 2014. The company is yet to reveal its latest figures.
What this means is that WhatsApp has more than three times the number of users of its closest competitor in the Indian market. Also worth noting is that the numbers disclosed by WhatsApp are MAUs (which is what really matters in the case of such apps), while the ones offered by Hike and Line only represent the registered users.
---