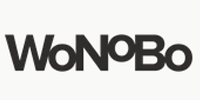 Genesys Virtual World Limited, the company behind hyper-local search engine providing 360 degree street views underWoNoBo.com, is in advanced talks with a few strategic and PE investors to raise $15 million in funding, a top executive of the company told VCCircle.
WoNoBo, which is part owned by public listed geospatial solutions firm Genesys International Corporation, was launched one year ago.
"We have built an online mapping platform based on hyper-local information, embellished with 360 degree panoramic imagery, and have invested about $35 million to develop its IP," said Zaki Ansari, CEO, WoNoBo.com.
"We are now raising $15 million for marketing activities and also to scale the offering to 12 cities. A part of the funds will also be used to build new hyper-local use cases on the platform," Ansari added.
BMR Advisors is advising the firm for the proposed funding.
The platform enables users to search for and view 360-degree walkthroughs of hotels, monuments and parks, as well as share these Points of Interests (POIs) with others. The service is initially available in 12 cities- that include Mumbai, Delhi, Bangalore, Kolkata, Chennai, Hyderabad, Goa, Pune, Ahmedabad, Agra and Jaipur and Surat, and will soon be expanded to 54 cities.
Last October, WoNoBo announced a partnership with the Ministry of Tourism to support its Incredible India marketing campaign, and launched Walking Tours- a product that will enable users to navigate and route their way through cities based on a number of interesting themes.
In addition to allowing users to view the interiors of several key locations, WoNoBo also enables users to access, tag and review POIs.
However, the firm is yet to start the monetisation of this product.
In May this year, WoNoBo had launched a sub domain for real estate which enables brokers and potential customers to view properties as well as their surroundings online. The product offers panoramic images that can be used by brokers to create showcases for customers while customers can look at properties listed by individual sellers.
WoNoBo's proposed funding will be used to invest in this real estate vertical.
WoNoBo is an associate firm of Genesys International and the public listed company has put in over Rs 100 crore in WoNoBo to date.
Genesys has close to 2,000 employees working on complex mapping projects. Besides the consumer-facing product, the company also provides mapping solutions to government bodies which helps them in property tax assessment validation, hawker management, hoarding/billboard management, road deformation assessment and 3D modelling etc.
It also offers solution to enterprises in the telecom and infrastructure verticals for fibre network roll-out and maintenance, urban transportation and new city planning.
(Edited by Joby Puthuparampil Johnson)
---