Helion-backed language management firm LinguaNext tapping e-com segment, expands to the US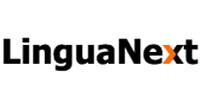 Pune-based language management platform LinguaNext, which mainly counts large IT enterprises and banks as its clients, will now also aggressively service e-commerce portals. The company has recently started focusing on the mobile application space as well, in order to enable its clients to go multilingual with both their websites and apps.
The firm already has YepMe and Quikr as its clients and is in advanced stages to turn other leading e-commerce players language inclusive through its technology. Quikr, which presently gets most customers from the top 15 cities in India, will use regional language to expand its reach to small cities and towns in the country.
Without naming them, the company further claims to be in talks with two leading banks to provide internet banking, SMSes, mobile apps, and transaction slips in the language of the user's choice. It was previously working with banks for providing information on the screen in multiple languages, and for passbooks.

The four year old startup, which received Series A funding from Helion Ventures in January this year, is also expanding its reach to the US. As of now, it is present in 18 countries with about 190 clients including almost all nationalised Indian banks, Oracle, ONGC, SAGE, SAP and Intel. The startup usually expands in newer geographies through strategic tie-ups with local players. It had recently expanded to Japan through a tie up with one of its leading IT equipment and services company called Fujitso.
LinguaNext generates revenues through a onetime service charge and an annual licensing fee that varies per user or per engine. Typically, a SAP kind of a company could be billed around Rs 50 lakh per year, while the cost for smaller web firms could be Rs 20 lakh on a yearly basis. The company was founded in 2010 by Jagdish Sahasrabudhe (CEO) and Rajeev Phadke (CTO). It enables enterprise applications to be localised into multiple languages without making any changes to the application code or database. Its flagship product, called Linguify, allows users to operate the software in any language of their choice.
The firm claims its platform has enabled several enterprises, software vendors and system integrators to quickly bridge language gaps by enabling localisation in weeks as opposed to months or years. Currently, LinguaNext is working with leading mobile device OEMs and mobile app providers to allow availability of apps and other content in non-English languages.

---