Japanese mobile messaging service Line introduces premium voice calling service in India, what's on offer?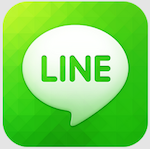 Japanese free call and messaging app Line has introduced its premium voice calling service in India. Called Line Call (earlier Line Premium Call), the service allows users to make low-cost calls to non-Line mobile phones and landlines. Line users can already make free calls with one another.
The service was introduced last month, and is currently available on both Android and iOS operating systems.
What's on offer?
To make use of the service, you need to first purchase 'call credits' that are translated into calling minutes. If you are a heavy caller, you can also purchase 30 day plans, which offer a fixed number of minutes valid for a month after purchase at an even lower price than call credit.
In addition, Android users can also alternatively make use of Line coins to make calls. They can get access to these coins by installing apps recommended by the company.
We tried out the service on iOS, and had to provide the app with access to our phone contacts to use the service. For making calls, we had to purchase call credits, which were priced at Rs 60 for 100 credits. Note that these credits can only be used with the iOS version of Line and cannot be used on a non-iPhone device. However, the company did provide us with the option of registering our email address in order to carry over the credit balance if we change the phone number later on.
Once purchased, you can simply dial a number, or select one from your phone book to make a call. Users are also provided access to their purchase and usage history.
Line develops and operates the Line app for smartphones. It enables free one-to-one and group messaging, as well as free domestic and international voice and video calls. Line also includes a wide array of social elements such as fun and expressive stickers and family games. The company recently added features such as games, comics, free voice and video calling, and photo & video sharing.
Other companies that also offer voice calling services include Skype and Viber, among others. However, Line claims that the rates being offered by it are lower than that of both Skype and Viber. Using Line Call, you can make calls to any land line or mobile phone in India for Rs 1.22 per minute or 2 call credits. Nimbuzz had also launched a voice calling service called HelloIP, in partnership with Spectranet. The development was first reported by Medianama.
Earlier this month, Line claimed to have over 18 million registered users in India. And while this number is only close to four per cent of the over 490 million registered users the app has globally, it made India the fourth largest market for the company. Japan led the pack with over 52 million registered users, followed by Indonesia and Thailand with 30 and 27 million users respectively. India and Spain were tied at number four spot with both countries having 18 million registered users.
In Aug 2014, Line Corp, the company that owns and operates Line, had filed for an initial public offering (IPO) on the Tokyo Stock Exchange at $10 billion valuation. The company has already hired Nomura Holdings Inc and Morgan Stanley to manage the IPO in Tokyo and is also considering listing in New York.
Early this year, the company appointed Damandeep Singh Soni as head of its India business development.
The app competes with the likes of WhatsApp, Hike and WeChat, among others.
Comment(s)