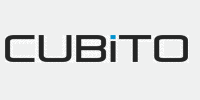 Bangalore-based online shared-cab service Cubito has pivoted its business model and has now become a provider of employee transportation solutions.
The startup is also in advanced talks to raise Rs 1 crore (under $165,000) in angel funding, two persons with direct knowledge of the development told Techcircle.in.
"Cubito has been running pilots with six clients in Bangalore on a freemium model. The firm expects to convert them into paying clients and will charge Rs 150-200 per employee per month. These organisations are mainly the employers of people who previously used Cubito's shared-cab service," said one of the persons.
When contacted, Pranay Agarwal, co-founder of Cubito, declined to comment.
The startup was set up in July 2012 by Yash Patodia and Agarwal as a shared cab service. Patodaia holds a B Tech degree in Mechanical Engineering and had earlier worked at Thorogood Associates. Agarwal had previously worked as a designer at Spectrum Casuals and holds a Bachelor's Degree in Chemical Engineering from Birla Institute of Technology and Science (Goa).
Cubito has developed an employee transport system that features automated grouping, routing & driver allocation, besides information exchanges between employee & drivers. All allocations are done in real time. According to the company, Cubito can help organisations having around 300 employees to save more than Rs 30 lakh and reduce the trips to 7,000, annually.
Currently, Cubito is operational in two cities Pune and Bangalore.
Cubito mainly competes with MoveInSync, which recently netted $5 million in its Series A round of funding led by Inventus Capital Partners, with participation from Qualcomm Ventures and Saama Capital.
---