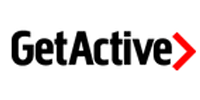 Bangalore-based 2mpower Health Management Services Pvt Ltd, which operates under the brand GetActive, a wearable fitness tracking device, has launched a new product called 'tapp' that enables users to track their daily physical activities like steps taken in a day, calories burnt, distance covered and non-sedentary time spent all day.
tapp sports a sleek and trendy design that wirelessly syncs with the user's smartphone (both iOS and Android) to deliver live fitness stats, which can be viewed on a personalised dashboard. A Bluetooth-based device, the app is available at Rs 4999 on Myntra.com.
According to GetActive founder Mohammed Hussain Naseem, the GetActive platform is designed towards high engagement through competition, challenge and rewards within the GetActive community. "It allows users to accumulate currency for every step taken, which can be redeemed in our partner ecosystem. We will soon add medical experts, nutritionist, health Insurance companies, hospitals & lifestyle companies to our platform," he noted.
2mpower was founded in 2009 by Naseem, former vice president and head (healthcare business), IBM to focus on preventive health management. The company's first product 'GetActive Slim' is a wrist-based device that helps one to monitor his/her fitness activity statistics. It claims that around 10 million steps are clocked everyday through 15,000 users on the GetActive platform and it now aims to increase it to a 100 billion steps every day in the next 30 months. It also expects to increase the user-base to 1 lakh with the launch of the new device.
In May this year, the company secured an undisclosed amount in funding from former Infosys director T Mohandas Pai and chief technology officer Sharad Hegde.
---