InMobi partners with NDTV's digital arm to offer native ads on mobile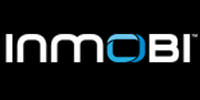 Bangalore- and San Francisco-based mobile ad network InMobi has partnered with NDTV Convergence, the digital arm of national broadcaster NDTV Limited, to offer native ads on mobile. Under this partnership, NDTV will be able to offer innovative ad units native to its news content to its consumers on their mobile handsets, InMobi said in a statement.
"InMobi native ads match the app experience entirely in terms of visual form and function, so that your brand's audience can enjoy a non-intrusive, engaging ad experience while using an app," said Atul Satija, vice president (revenue & operations) at InMobi. "We have witnessed a phenomenal increase in demand for native ads worldwide. InMobi is thrilled to partner with NDTV to bring the native ad experience to India."
"This step will enhance the experience and ensure native in-stream ad formats, which will provide great value to our advertisers in a non-intrusive environment," said Vikram Chandra, CEO of NDTV.
According to InMobi, native ads enable brands to deliver ads that do not distract users from their app's primary experience. It also claims that native ads provide tangible benefits like 5x the conversion rate and user engagement than standard display ads, and higher ad viewership of up to 1.5 times more than banner ads.
A few months ago, InMobi had partnered with US-based Rubicon Project for native mobile ad exchange to automate the process of buying and selling mobile native ads at an unprecedented global scale.
Set up in 2007, InMobi's platform enables brands, publishers and developers to engage with global consumers through mobile advertising. The company is backed by investors such as SoftBank Corp, Kleiner Perkins Caufield & Byers and Sherpalo Ventures. In 2011, it had struck what was at that time the largest deal in the mobile internet space in India with $200 million commitment from Japan's SoftBank. The company has offices in India, the UK and the US, as well as in other global locations.
It currently employs 800 people and has customers in 165 countries and had expanded its footprint into the rest of Asia, Europe and Australia.
Recently, InMobi launched a self-serve native ad platform to enable developers insert slots in their apps, through which ads can be displayed. Last year, it had launched new ad format SmartAds which enables advertisers to deliver personalised ads.
With its native mobile ad exchange, InMobi competes with global players like Hexagram, TripleLift and Bidtellect. Recently, Rishi Khiani-run Ant Farm's Fork Media launched a native advertising platform called Brand Press that allows instant distribution of branded content directly into their content feed alongside the site's editorial.
Comment(s)