Hitachi acquires Singapore-based consulting firm Stone Apple Solutions & its subsidiaries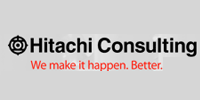 Japanese multinational engineering and electronics conglomerate Hitachi Ltd has acquired Singapore-based enterprise applications, embedded systems, business intelligence & analytics, enterprise content & integration and managed services firm Stone Apple Solutions. The company has also acquired Stone Apple's subsidiaries that include Vietnamese-based IT service provider Global CyberSoft (GCS) and Brazil-based hardware & software solutions firm F2C Consultoria.
According to the company, the acquisition will further strengthen its ability to deliver a complete range of technology implementation and outsourcing services while expanding capabilities in the growing Southeast Asian markets like Singapore, Malaysia, Thailand, Vietnam, as well as provide a strong foundation for the company in Brazil.
"We have been looking for a partner in the fast-growing Asia Pacific and Latin American markets and Stone Apple is a great fit for our organisation," said Phil Parr, president and CEO of Hitachi Consulting.
With over 1,500 employees in nine countries, Stone Apple works with clients to deliver complex global projects in the financial services, utilities, manufacturing, education, healthcare and public sectors. Founded about five years ago, it has partnered with blue chip investors such as SBI Islamic Fund (Brunei), OSK Ventures International Bhd, Philip Asia Pacific Opportunity Fund and Continuum Capital (Malaysia), a fund managed by First Floor Capital.
Hitachi operates 11 business segments, including information & telecommunication systems, social infrastructure, high functional materials & components, financial services, power systems, electronic systems & equipment, automotive systems, railway & urban systems, digital media & consumer products, construction machinery, and other components & systems. The company came to India in the 1930s and currently has approximately 30 business bases and 7,500 employees in the country.
Its consolidated revenues for fiscal 2013 (ended March 31, 2014) totalled 9,616 billion yen ($93.4 billion). Last year, it had acquired Sequoia-backed payment solutions firm Prizm Payment.
Comment(s)