Preventive healthcare tech startup AllizHealth takes a B2B2C route to build its business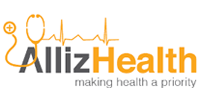 Pune-based AllizHealth is a preventive healthcare startup that leverages technology to identify a patient's health risks through their health records and other information, in order to provide them with personalised preventive care interventions and recommending regular follow-ups. The genesis of the idea is to help users understand their health better and ensure their greater wellbeing.
The startup has built a repository of health information to predict health trends. It has also launched a web-based tool to record existing medical conditions, allergies, medications, prescriptions, surgeries, reports and clinical diagnosis.
"We looked at clinically validated models used elsewhere and then sat down with our expert physicians on how to use them in an Indian context and make the necessary tweaks. Our advisory board comprises of eminent physicians from AIIMS, Mayo Clinic, public health experts and paediatricians," said Chinmoy Mishra, co-founder, AllizHealth.
"It took us a bit of time to realise our strengths and what helped us do that was our plan to keep it simple, get it out, get feedback and iterate. Getting the right talent was another challenge that we had to deal with. However, once we got the right key people on board, rest of the team was easy to build," he added.
Business model
The firm follows a B2B2C model, which involves expansion through mutually beneficial tie-ups. While it was initially focused on expansion through tie-ups with schools to provide child care focused services, the company later went on to tie-up with insurance companies- and very recently corporates- to provide value added services to their customers.
According to Mishra, AllizHealth's services help insurance companies to reduce insurance claims as it predicts disease based on symptoms, tracks growth and provides reminders about medication, vaccination or menstrual cycle (in case of women) and also conducts health risk assessment based on family history, occupation, habits etc. to prevent disease in the first place.
The company claims to have already served about 20,000 adults through tie-up with insurance firms like Bajaj Allianz General Insurance, Medimanage TPA, ICICI Lombard and Dubai-based Crystal ARS. In addition, it has also served 9,000 students from 25 schools across Pune, Bangalore and Delhi. It has also recently signed up with IT giant. The firm charges its clients a fee of Rs 25-30 per user.
"Our targets are groups involved with preventive care in some form, either through a retail channel (B2C) or through corporates. So, during the current phase, we are looking at the B2B2C model. We do have plans and strategy on a retail move maybe a year or 18 months down the line, but for the time being are focussed on working through our partners," shared Mishra.
Creating a differentiated product
In terms of competition, paediatric care chain Addresshealth runs school health programmes, while on the corporate care side the company competes with organisations such as Indian Health Organisation, CIGNA TTK and Apollo Life, among others. But none of these are digital.
The company also faces competition from other startups in the healthcare space such as Practo, Millman and Healthcaremagic. According to Mishra, while these firms are increasingly using technology to connect patients with experts, creating a digital copy of patient's health records, and getting them deals from diagnostic centres etc., none of them have built algorithms for predicting potential problem areas for its users. Bootstrapped in 2013, the firm was founded by Mishra with a seed capital of Rs 15 lakh that was spent on building the platform. An NIT Rourkela graduate, he also holds a MBA from Babson College, Boston. Prior to founding the startup, he had worked at companies like Technologies and health insurance company Aetna. Inspired to start his own company, he returned to India in 2008 and was associated with another healthcare venture before starting AllizHealth.
"I've been in the healthcare industry my entire professional career. So you could say I was a bit myopic with regards to my choice of this space. I went to Babson with the idea of starting something of my own and Babson further reinforced my belief in my abilities. At one point it almost became a calling, so I mustered all my courage and took the plunge," said Mishra.
The firm claims to be already profitable and had clocked revenues of Rs 17 lakh in the last fiscal. It is targeting Rs 50 lakh in revenues this year.
Comment(s)