Former TIBCO execs raise $6.3M to launch enterprise messaging app Avaamo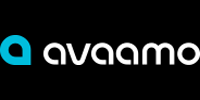 Former senior executives of Nasdaq-listed software firm TIBCO Ram Menon and Sriram Chakravarthy have raised $6.3 million in seed funding to launch a messaging app targeted at the enterprise segment called Avaamo. The round was led by American venture capital firm WI Harper Group, and saw participation from Rembrandt Ventures Partners, Streamlined Ventures, Eleven Two Capital and Ovo Fund.
The funds will be used by the startup to increase its user base via marketing and a number of distribution partnerships with enterprise service providers.
"Legacy enterprise communication tools have failed to keep up with a mobile-first world where requirements are being redefined by ease of use, form factor, bandwidth and battery life. Avaamo delivers a messaging platform that improves the productivity of mobile workforce and at the same time addresses enterprise needs around scale, security, reliability and governance," said Menon.
Avaamo is a secure messaging app designed for the mobile workforce. It provides data protection and administration features required by enterprises. Some of these include a separate tab for storing work-related contacts; bi-directional messaging inside and outside the company; integrations with business applications to route important notifications to the user; and business-related emoticons; among others.
For enterprise admins, an admin console offers granular control on users, data, security and access. The company was founded about six months ago and has offices in Bangalore in India, and California & Los Altos in the US.
Comment(s)