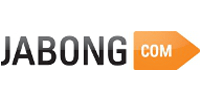 Rocket Internet-incubated lifestyle e-tailer Jabong.com almost achieved the sales it clocked in the whole of 2013 calendar year in the first six months of the current year with both number of orders and the gross merchandise value (GMV) rising almost 3x in the first half of 2014.
Jabong, which is one of the two top lifestyle e-tailers in the country along with Flipkart owned Myntra, reported GMV of Rs 509.5 crore from 3.197 million orders in the January-June 2014 period. This marked almost threefold rise from GMV of Rs 172.6 crore from 1.18 million orders in the corresponding period the year ago, as per a disclosure to its investors.
In the same period its total unique visitors rose from 73 million to 155 million.
However, due to an expansion of business its EBITDA loss increased in the six months ended June 30, 2014, compared to the six months ended June 30, 2013, while EBITDA margin improved significantly, it said without disclosing the loss figures.
Indeed, in the previous financial year too it had improved its EBITDA margin. But it had also seen its EBITDA loss decline which means its operating expenses are rising faster than its sales, which would be a function of discounts marked under marketing expenses as the firm is now latched into a pitched battle with Myntra-Flipkart combine besides Amazon and Snapdeal.
Besides its India site, Jabong also operates an international store Jabongworld.com, offering ethnic Indian wear to international customers.
The firm is being merged with other global Rocket Internet ventures including Dafiti (Latin America), Lamoda (Russia & CIS), Namshi (Middle East) and Zalora (South East Asia & Australia) covering 23 countries.
Here's some more facts on Jabong's operations & financials:
* Raised over $240 million to date, making the most funded lifestyle e-com venture in India; Myntra, before its acquisition by Flipkart, had raised an estimated $130 million.
* Tier II and III cities, generated approximately 62 per cent of its net revenues in Q2 2014 (Apr-Jun).
* Private labels account for every fifth item shipped by the firm.
* Mobile transactions has grown from 4.4 per cent in Q1 of 2013 to 27 per cent in Q2 2014; monthly average visits through mobile devices increased from 1.8 million to 13.5 million over the same period.
* In Q2 2014, 72 per cent of total deliveries were made using in-house logistics division JaVas; 70 per cent of all Jabong.com's orders in locations that offer same-day delivery are delivered within one day.
* Jabong's net loss declined to Rs 293.4 crore in the year ended March 31, 2014 from Rs 318.7 crore in the previous year.
* Its net revenues more than tripled, from Rs 143.3 crore to Rs 438.5 crore, in the same period.
* It offers deliveries to more than 12,000 postal code areas in India covering 630 cities; total warehouse capacity is 215,000 sq ft.
* Gross profit declined from Rs 37.7 crore to Rs 44.7 crore but gross margins improved from (-) 26 per cent to (-) 10 per cent.
* EBITDA loss declined from Rs 287.5 crore to Rs 249.15 crore between FY13 and FY14; EBITDA margin improved from (-) 201 per cent to (-) 57 per cent in same period.
* Cash & cash equivalents rose from Rs 43.27 crore to Rs 777.5 crore in same period.
* Capital expenditure rose marginally from Rs 20.8 crore to Rs 26.6 crore; net working capital increased from (-) Rs 3.3 crore to Rs 50.4 crore due to an increase in scale and number of orders.
* Offering more than 139,000 SKUs and 1,600 brands across nine lifestyle categories.
---