Excl: Online TV channel Undercover Productions in advanced talks to raise $3.5M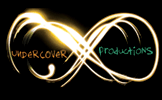 Mumbai-based Undercover Productions Pvt Ltd, which runs online TV channel Jaihind TV, is in advanced talks to raise $3.5 million (about Rs 20 crore) in its first institutional round of funding, a top executive of the company informed Techcircle.in.
"We will use the funds market the show and increase its frequency to daily from twice a week currently. We will also research on a new show," said Abhigyan Jha, founder, Undercover Productions. While he refused to name the investor, Jha shared that he/she is a founder of an Indian multinational firm in the online travel space.
Undercover Productions, which had appointed Anmol Sekhri Consultants for the valuation process, is valued at Rs 100 crore, claimed Jha.
The company was bootstrapped with Rs 2.5 crore back in 2009 to make internet a substitute for TV in India. Besides its own site, the show is also broadcasted on YouTube, Ditto, BoxTV, Mauj and Daily Motion. In addition, its show 'Jai Hind' is the only internet show to be syndicated on Broadcast TV – airing in Canada and India (Colors – Viacom 18).
Till date, Jai Hind has completed 326 episodes and claims of having five million users and 2.5 million views a month across platforms. The firm has a 50-50 revenue share with the platforms for the revenues that they gain through advertisements.
Prior to founding Undercover Productions, Jha was the VP of Mudra Videotec and head of the gaming channel of Reliance Entertainment. A writer, producer and director, he has also done over 10 TV shows and two films till date.
The company claims to be profitable, having clocked Rs 1.5 crore last fiscal. It has about 15 employees and about 80 people on contract.
Comment(s)