Online gift card store QwikCilver launching m-wallet to enable transactions with brick & mortar stores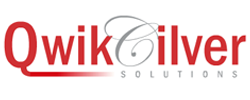 Bangalore-based QwikCilver Solutions Pvt Ltd, the company behind multi-brand gift card store Giftbig.com, is planning to launch a mobile wallet to enable its customers to transact with brick & mortar stores and other online portals in real-time. QwikCilver claims that it is the only company to develop wallet-based shopping and gifting in India, and has already tied up with 100 brands for the same.
"Over the next three years, 20 per cent of our business will be driven by this wallet," said TP Pratap, co-founder and CMO of QwikCilver.
The startup was founded in 2008 by the duo of Pratap and Kumar Sudarshan. Its flagship product Giftbig is a B2C e-commerce platform that enables consumers and corporate to purchase gift cards and vouchers of various brands. The company claims to be currently serving millions of customers and corporate employees in India.
QwikCilver also provides a B2B backend technology to all the transactions that happen for plastic gift cards, loyalty cards, code programmes and social media gifting of various brands. The firm claims that 90 per cent of organised retailers who have launched gift cards are their clients. "We do around two million transactions across 100 brands per month. We are doing what VISA and MasterCard have done for credit card industry," said Pratap.
On the B2B side, the firm charges an activation fee or transaction management fee of 1-2.5 per cent of the value of the card while on its marketplace it charges 10-25 per cent of the value. "This year, we've completed GMV of Rs 500 crore and had a run rate of Rs 1,000 crore," claimed Pratap. According to him, the gifting voucher market is worth Rs 3,000 crore annually.
The firm had raised an undisclosed amount in funding from Helion Ventures and Accel Partners back in 2008. "We will raise another round in six months, and the existing investors are also supportive of repeating their investments," said Pratap.
In Aug this year, the company had appointed Mahesh Bhalla as its president. Presently, the company has 120 employees.
Comment(s)