UK's New Call Telecom buys 70% stake in chat app Nimbuzz for around $175M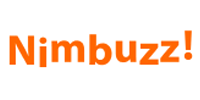 UK-based privately held communication services provider New Call Telecom has acquired a 70 per cent stake in instant messaging and mobile calling application firm Nimbuzz for around $175 million, as per separate media reports citing Jerome Booth, chairman of New Call Telecom.
Nimbuzz had previously raised VC funding from Naspers and Mangrove Capital. It is not immediately clear if the previous investors have sold off their stake or the deal involves fresh infusion of money into Nimbuzz.

We have contacted the firms for more information and will update the news as we hear from them.
Founded in Netherlands by Evert Jaap Lugt in 2006, Nimbuzz shifted its corporate headquarters to Gurgaon in India a couple of years ago. It claims to have 201 million subscribers in over 200 countries. In a month, the platform processes more than a billion voice-over-internet call minutes and in excess of 100 billion messages besides operating one of the largest mobile advertising platforms in South Asia, Middle East and North Africa regions.
The Nimbuzz messenger claims it is the only multi-lingual solution provider, offering its service in more than 25 regional languages. It provides a single tool for making voice and peer-to-peer video calls, sending instant messages and sharing data via all major communications platforms – be it mobile devices or desktops – for free.

Nimbuzz has a little over 100 employees, mostly in India. Its chief executive Vikas Saxena will continue in his position. Saxena, an IIT Delhi graduate, has earlier worked with companies like Bharti Airtel and Aircel.
The firm had earlier partnered with internet service provider (ISP) Spectranet Hello IP to launch an international calling platform for Indian users to make calls abroad for 1 paisa per second through this platform.
Last year Nimbuzz had entered into a partnership with Cleartrip to enable travel bookings on its platform. Called the Cleartrip Buddy, users can explore travel options as well as make bookings through it. On the app, users can do the preliminary search by adding basic information for their travel plans and for the actual transaction they are led to a co-branded WAP page.

New Call will integrate the capabilities of the Nimbuzz platform along with a plethora of new apps with its Wi-Fi and home broadband service in India, and eventually in other parts of the world. Nimbuzz will also become an incubator for apps for New Call.
New Call sees huge potential for new revenue streams and very large expansion of broadband in India through this, Booth was quoted by media reports.
He added that New Call is planning more acquisitions in the Indian market in the fields of fixed line broadband, Wi-Fi and e-commerce.

Earlier this year, Facebook bought WhatsApp in a multi-billion dollar cash and stock deal while Japanese e-commerce giant Rakuten bought messaging service Viber.
The Indian messaging and chat app market is dominated by WhatsApp and some of the other prominent players are Line, Tencent's WeChat and Bharti SoftBank's Hike.
(Edited by Joby Puthuparampil Johnson)

---