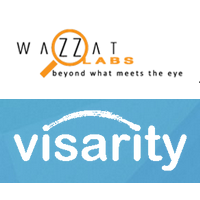 Early this year, Target Corp had launched an accelerator programme in India to help early-stage startups develop ideas that could improve the retail giant's business and the broader retail industry.
Called Target Accelerator Program, it focuses on broad themes, including mobile, content, social, search, data and analytics. Through its four-month immersive programme, Target Corp will work with technology startups (at Target India's office in Manyata Tech Park, Bangalore) to help them develop their transformative business ideas by providing them access to mentors, tools, resources and operational support.
The first batch, which included five startups Instaclique, muHive, Konotor, Unbxd and Turnaround Innovision, graduated from the program in June 2014. From that batch, two startups- muHive and Konotor- continue to work with Target.
The accelerator has now announced the names of the five startups picked for its second batch. According to the accelerator, it had reviewed more than 1,000 applications for this batch.
Here is a quick look at the startups selected for the second batch:
Twiddly: It enables mobile marketing on lock screen. The content can be segmented based on user feedback and social signals.
Whodat's Spaces: An app that lets guests visualise and experience furniture and home décor products using a handheld device.
Wazzat: Enables visual search for online and mobile applications, specialising in pattern, colour and style match for apparels and accessories.
Torch: A system that monitors store traffic allowing better understanding of guests while they are shopping.
Visarity: Offers Elbe, a 3D platform that creates rich 3D images and creative experiences on mobiles and tablets.
"The entrepreneurial eco-system in India is thriving and the talent available has the passion and ability to develop disruptive technologies that can be scaled globally. We are excited to welcome the second batch of startups that will bring in fresh and innovative ideas that will accelerate Target's omnichannel journey," said Navneet Kapoor, president and managing director, Target India.
---