Online community for music creators Muziboo.com shuts down; blames the music industry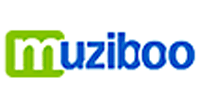 Online community for music creators Muziboo.com has shut down permanently. According to the founders of the company, it was not their personal decision to quit, but they did not have a choice in the matter.
Started in 2007 as a platform to connect musicians around the world and build a community that could help/inspire them, Muziboo.com claimed to have over 5.4 lakh registered users and more than 2 lakh uploads. The portal had 17 million visits (spanning 238 countries) since 2010, and allowed users to upload music and share it on social media platforms like Facebook and Twitter. In an official company blog post, the founders explained the reasons behind the shutdown.
"When running a service like Muziboo, several entities become part of this operation – we as service providers, you as an uploader, and Hetzner as our hosting provider – and each of these entities is bound by copyright laws. When an illegal content goes up on the site, all the three are equally liable, even though the uploader can reasonably be considered directly responsible for the offense," read the post.
"As can be recognised, ripping music off a CD and uploading it to Muziboo for the world to download for free is infringement. If someone uploaded a home brew recording of a song to Muziboo, is that infringement? Can sharing a recording made solely for the purpose of practice and feedback be counted as a violation? In our opinion, no! These uploads do not serve any commercial purpose. They serve the only purpose of education for a musician and thus are not violations. The copyright owners don't think so. This is where the friction begins for Muziboo," it further read.
According to the company, it had been receiving a number of Digital Millennium Copyright Act (DMCA) notices from different labels. "And what they claimed as infringement were just covers or karaoke of songs," claimed the founders.
These DMCA requests were sent to the company along with its hosting provider. Hetzner in turn warned the company about the DMCA requests, before finally shutting Muziboo down.
"The music industry thwarts any public display of even non-commercial individual initiatives whose similarities to the copyrighted content may merely be tangential. This is abuse of copyright laws. Muziboo is another lobby-less victim of that powerful predatory cabal that is the music industry."
In related news, the founders of Muziboo Nithya Rajaram and Prateek Dayal have already been running another startup SupportBee, which is basically an app for managing customer support emails.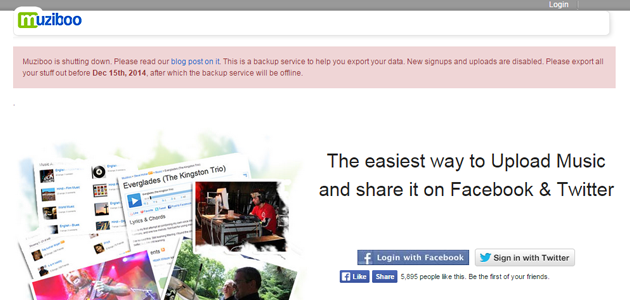 Music retrieval & refunds
Muziboo will be available at backup.muziboo.com for a period of 45 days (starting Oct 24, 2014) for its users to login and retrieve their uploads. However, users will not be able to upload new tracks, play existing tracks or create new accounts on the site.
The company is also offering pro-rated refunds for user's 'Pro' account if they paid for an annual plan. Note that users will not be charged for services beyond last month. In addition, if you are on the monthly plan, your subscription will be cancelled and the company will refund the last payment. According to the company, all refunds will be completed by Dec 1, 2014.
Other shutdowns in the space
Earlier this year, #nwplyng, a social music-sharing app with a gamification feature that enabled users to check in while listening to music and share it with friends on social networking sites had shut down. "We don't get too many downloads for our apps. So we decided to shut it down," #nwplyng founder Utsav Agarwal had told Techcircle.in at the time.
In June 2013, Indian online video aggregator iStream.com had shut down. The portal, which grew to 6 million uniques and 12 million video views a month, had pulled the curtain on the business, since it could not raise further funding to stay afloat.
Comment(s)