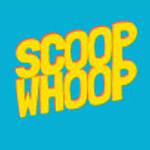 Bharti SoftBank (BSB), a joint venture between Bharti Enterprises and Japanese Internet firm SoftBank Corp, has acquired 36.5 per cent equity stake in ScoopWhoop Media Private Limited for an undisclosed amount, as per a company statement.
The partnership will combine content creation for Indian youth by ScoopWhoop and mobile-optimised technology platform and distribution by BSB for Indian consumers.
"Media consumption patterns are rapidly evolving and this space is ready for disruption. The team at ScoopWhoop has demonstrated significant growth by leveraging its strength in understanding and creating locally relevant content for India's young audience," Madhu Nori, CEO, BSB Portal Limited, said.
"In BSB we found the perfect partner who believes in our vision and back us both financially and strategically," Sattvik Mishra, co-founder and CEO, ScoopWhoop.
ScoopWhoop is an India-focused entertainment media startup that creates and curates content. Its website and mobile application clock approximately 20 million monthly page views and have over 8 million unique visitors each month, the firm claims.
The startup was founded by Mishra a year ago. Prior to that, Mishra had been working in Webchutney for close to five years in various capacities.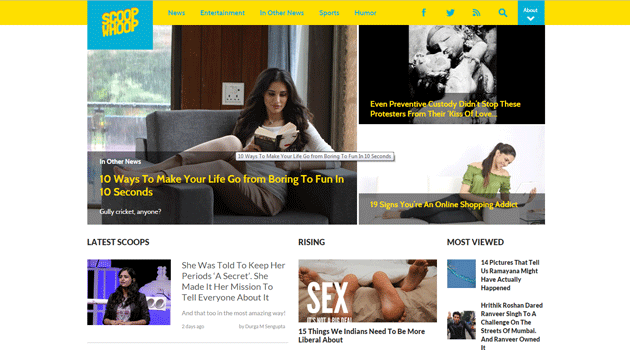 A few months ago, BSB had acquired an undisclosed stake in location-based service Hoppr. Prior to that, BSB had picked 49 per cent stake in Y2CF which had launched Musstbuy.com, a group buying platform offering location-based deals in Ahmedabad, Bangalore, Chennai, Delhi-NCR, Hyderabad, Jaipur, Kolkata, Lucknow, Mumbai and Pune.
Headed by Kavin Bharti Mittal (son of Bharti Group honcho Sunil Mittal), BSB is also the owner of Hike, a peer-to-peer (P2P) messaging app that uses both data and SMS to deliver messages.
SoftBank had recently also invested in Hollywood production house Legendary Entertainment and said it would champion local content creation for India and China markets.
(Edited by Joby Puthuparampil Johnson)
---