Housing.com adds home loan application platform, how is it different from other loan aggregators?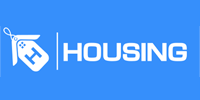 Mumbai-based Locon Solutions Pvt Ltd, owner of real estate portal Housing.com (earlier Housing.in) has added a home loan application platform that can be customised for individuals based on parameters like their income, profession, geography, age, and marital status etc.
According Advitiya Sharma, co-founder, Housing, while most existing portals provide a rate card of home loan, they do not indicate the final rate applicable. In comparison, Housing's product provides personalised solutions and the exact EMI, interest rate and approved loan amount.
The firm has partnered with six major banks and financial institutions including Axis, DHFL and PNB Housing for the product, and has incorporated the banks' policies and terms to give the user an accurate calculation of the rate of interest. Users can compare and apply for the loan on the platform based on the amount they need (but below the approved limit) and tenure.
"We have previously focused only on finding a house. While we are expanding our reach in terms of cities, the next logical problem that also needed attention was finding finances and understanding the loan modules. Given our value proposition, we believe that there is a higher probability that people will use our services," said Sharma.
The launch of this platform will also bring an additional revenue stream to the company, whose site presently receives about lakh visitors a day and has five lakh properties and 15,000 new projects listed on it. Presently, it is free for end users but charges banks on a per lead basis.
Over Rs 20,000 crore worth of home loans are disbursed in India every month, as per an NHB report.
Competition
Real estate portal IndiaHomes has also tied up with six banks and claims of having served over 2,300 applications till date. It has an in-house team that hand holds customers through the complex loan approval system, and also arranges a call back in five minutes for people who apply for loans online.
There are also firms that do not generate listings but help customers in financial planning. Realty compass, for instance, provides the value of the home you can afford based on your salary, down payment capacity, and rental saving, and offers automatic calculation of loan potential and EMI. Another firm PropTiger puts customers in touch with home finance companies and earns an introduction fee that varies 0.25 per cent to 0.5 per cent.
Recently, online insurance policy aggregators Policybazaar.com had also launched Paisabazaar.com that helps customers in finding loans.
Comment(s)