Excl: IndiaHomes.com acquires UK-based property advisory firm Unesta for $2M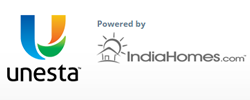 Gurgaon-based India World Technologies Pvt Ltd, the company behind the real estate broking portal IndiaHomes.com, has acquired UK-based Unesta Homes Ltd, which offers residential sales, property management and commercial investment services to non-resident Indians (NRIs) and persons of Indian origin (PIOs), in a deal worth $2 million, sources privy to development told Techcircle.in.
Other details of the transaction are unavailable.
We have contacted IndiaHomes for more information, and will update the story as and when we hear from them.

In an earlier interaction with Techcircle.in, IndiaHomes' founder Samarjit Singh had said that the company was likely to acqui-hire a player operating in the same space.
IndiaHomes (formerly Agni Property Services) was started in 2009 by Singh, an alumnus of University of California-Berkeley. Prior to founding IndiaHomes, he ran another company called Candid Marketing, which was acquired by International Marketing & Sales Group Plc. in 2006.
IndiaHomes offers various services such as short-listing of suitable properties, comparisons of multiple properties, site visits, market analysis and recommendations & advices suited to the specific needs of the customer, through its value-added services like expert documentation, finance and mortgage.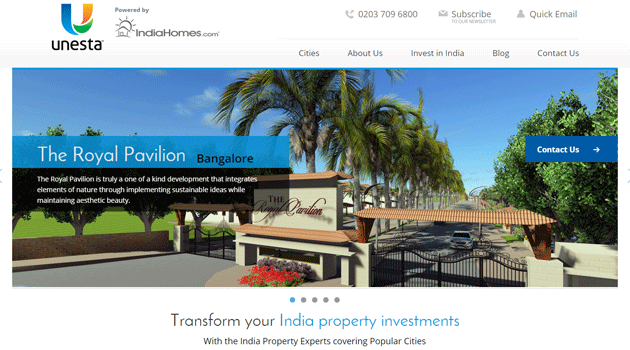 It also offers a solution called Lead Preview System, which enables a voice clip of a property seeker to be sent directly to a pre-selected and validated empanelled broker with the help of IndiaHomes' Genie Algorithm. The firm claims that this saves time for customers, as there is a perfect match between the buyer and seller. IndiaHomes has presence in over 50 cities, including Delhi, Gurgaon, Noida, Mumbai, Bangalore and Kolkata.
Early this year, IndiaHomes had raised Rs 150 crore (then $24.9 million) from New Enterprise Associates (NEA), Helion Venture Partners and Foundation Capital. Previously, it had raised Rs 120 crore from Helion and Foundation Capital in 2012.

Unesta was founded in 2009 by Vikram Goyal, who previously worked at various international property consultants like Colliers International and Moneywise International. Unesta is a boutique investment firm focusing on Indian residential and retail sectors. It provides various services such as investment analysis, portfolio management and property management to customers.
Other key players in the online real estate space include Housing.com, CommonFloor and 99acres.
---