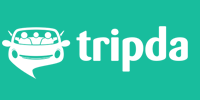 Tripda Inc, a Rocket Internet-backed global, multi-location ride-sharing marketplace Tripda has launched its operations in India. This takes the total coverage of the five-month old venture to 12 countries across Asia and Americas including US, Brazil, Colombia, Chile, Argentina, Singapore, Malaysia, Philippines, Uruguay, Taiwan and Mexico.
The firm connects people who need rides with drivers who have empty car seats on long trips (more on how it works below).
Although the venture does not restrict itself to any particular markets, it is initially focusing on markets like Delhi, Mumbai/Pune and Bangalore, according to India country manager Nitish Bhushan, who has previously been a consultant at Bain & Company, he told The Times of India.
Tripda is available in India through its web and mobile app platforms, available for iOS and Android (including payment processing). The startup has positioned itself as a platform that fills the long-distance (often inter-state) travel market as an alternative to buses, trains and short flights and also claims to be cheaper than auto fares.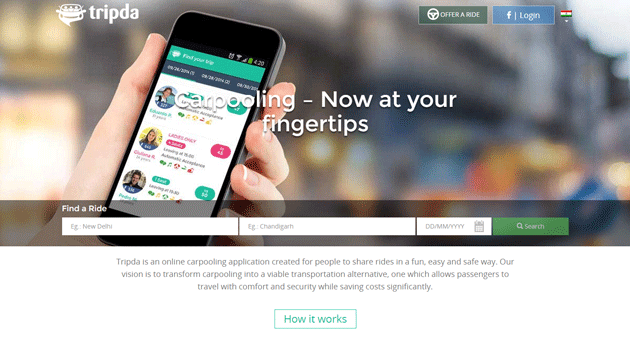 This adds to the list of consumer internet properties incubated by Rocket Internet operating in India including Jabong, FabFurnish, Foodpanda, CupoNation and cab-booking app Easy Taxi which has operations in over 160 cities worldwide including India.
How Tripda works?
As per the website, passengers can create accounts only by binding their Facebook ID to Tripda's website and then enter their pickup location, destination, and date of departure. Drivers need to register their vehicle by providing the car's brand, model, number of seats available and level of comfort before entering the upcoming car trips. Tripda sets a suggested price for drivers to charge each passenger.
Passengers and drivers can also set personal travel preferences, exchange messages and mutually filter travel partners taking similar journeys. It also verifies drivers and passengers to ensure security and safeguard user privacy, including offering a "ladies only" option for women seeking all-female rides.
Competition
Among the other players, Europe's Index Ventures and Accel Partners- backed BlaBlaCar also plans to expand to India. Global giant Uber also has a carpooling service called UberPool (but not yet introduced in India). However, traditionally, this service is used for short distances.
Previously, in India a few cab sharing firms including RideInSync and Cubito pivoted to B2B employee transportation management solution providers mainly due to their inability to achieve scale.
---