Times Group partnering Electus to monetise its digital entertainment properties CollegeHumor, Dorkly & WatchLOUD in India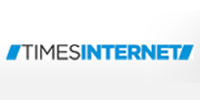 Times Internet Ltd, the digital arm of BCCL (parent of The Times of India and a host of other news properties), has entered into a strategic partnership with US-based entertainment studio Electus Digital.
The alliance was brokered by Times Global Partners (TGP), who will be responsible for the growth and monetisation of Electus Digital websites, which include comedic content portal CollegeHumor.com, fandom culture content portal Dorkly.com, and celebrity content portal WatchLOUD.com, in India.
"We look forward to building a strong presence for these websites in India. We wanted to leverage our reach with consumers, our understanding of the Indian market, and connect with advertisers to build businesses in India for companies succeeding in other markets," said Puneet Singhvi, business head, Times Global Partners.
These portals are the latest addition to the Times Local Partners portfolio that also counts AskMen, Gizmodo, Lifehacker, TechRadar, Remodelista, ReadWrite, Business Insider, IGN, Huffington Post and Advertising age as its partners. TGP partners with global digital companies across publishing, product and platform to help them launch and grow in India, Asia-Pacific and the Middle East.
Electus, a multimedia entertainment studio, is an operating business of Nasdaq-listed IAC. It unites producers, creators, advertisers and distributors under one roof and produces all forms of content for distribution across a variety of platforms around the world, including broadcast, cable, digital, OTT, as well as various emerging technologies. It also comprises of YouTube Channels WatchLOUD, Nuevon and Hungry, and production companies Big Breakfast and dumbdumb.
Comment(s)