Housing adds augmented reality feature to home booking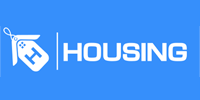 Real-estate listing portal Housing.com, run by Mumbai-based Locon Solutions Pvt Ltd, has added an augmented reality feature to its homes-booking feature. Named Slice View, it is basically a 3D rendering of the entire project that allows users to view the floor plan and check the views from inside the house, besides the details of the amenities inside the flat & the society.
"The way people buy a house has not changed for decades now. Millions still struggle for weeks, months or longer hunting for a home they would love to buy. Slice View brings the full home search experience online—from beginning to the booking," said Advitiya Sharma, co-founder of Housing.
To start with, it has partnered with Tata Value Homes, a subsidiary of Tata Housing, to launch an online-only inventory across four projects. Earlier, Tata Value Homes partnered with Snapdeal to tap into its reach for booking flats, and it claims to have sold around 85 units within five days of the launch.
"In all, we have sold around 700 homes online and 45 per cent of our inventory online in the past one year," informed Pawan Sarda, head (marketing and product development) at Tata Value Homes. "To date, most of these units were sold to migrants and non-resident Indians (NRIs).
Housing was set up in 2012 by a dozen IITians, of whom three have already quit the firm. Run by Mumbai-based Locon Solutions Pvt Ltd, Housing enables real estate brokers to upload unlimited listings on the site while users can search properties for free.
The firm operates in more 25 cities including Ahmedabad, Indore, Jaipur, Thiruvananthapuram, Visakhapatnam, Nashik, Vadodara, Mangalore, Surat, Mohali and Vijayawada. It claims to have mapped over 80,000 houses in Mumbai, and over 50,000 houses in Bangalore to date.
Early this year, Housing raised $19 million in funding from Helion Venture Partners, Nexus Venture Partners and Qualcomm Ventures. In June last year, the startup had raised $2.5 million in pre-Series A funding from Nexus Venture. Prior to that, it attracted two rounds of angel funding.
Comment(s)