European Parliament 'wants' to split Google over privacy violations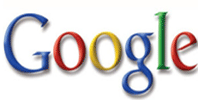 European Parliament passed a non-binding vote to break up Google Inc, over privacy violations of its citizens. The resolution was passed with 384 votes against 174, with 56 abstentions.
The resolution, however, is merely symbolic and does not carry legal weight. So, a split is highly unlikely.
The European Union antitrust authorities are investigating the company on possible abuse of its position, following allegations of bias in linking search results to its own services. Its competitors in Europe, where Google holds about 90 per cent search engine market share, complained about the bias during consumers' search for something to buy.
The case is being investigated by European Union's new antitrust chief, Margrethe Vestager.
The move also comes on the backdrop of German Chancellor Angela Merkel's allegations of cellphone tapping by US intelligence agencies.
European Union also alleges that the US regime is using technology giants for spying works in the region, as revealed by Edward Snowden, former National Security Agency contractor.
The Parliament, however, has no formal power over antitrust policy in the 28 countries of the European Union, and it rests with executive arm European Commission. The European Union feels that the resolution could at least put pressure on Vestager to speed up a decision on whether to bring formal antitrust charges against Google in an investigation that began in 2010.
Vestager has said she would take her time to assess the strength of the case before taking further steps.
Recently, an EU data protection group sought to expand 'the right to be forgotten' privacy protection rule to all search engine giants including Google in the region. This rule gives citizens right to ask search engines to delete results involving them after a period of time.
Comment(s)