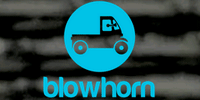 When Mithun Srivatsa, director of operations, Walmart Labs, saw that a lot of people who were being hired in the company had trouble moving their stuff around, he quickly turned this pain point into an opportunity. He co-founded Blowhorn, an online marketplace for last mile logistics services, along with his classmate from NIT Nagpur Nikhil Shivaprasad (CTO), in November 2013.
"Currently, mini-truck drivers suffer from inefficient utilisation, sometimes not getting a booking for a load to carry for a day or more. At the same time, consumers have ever-increasing needs to move things around the crowded streets of India's major metros. We bring them together seamlessly," said Srivatsa, CEO of Blowhorn.
The Bangalore-based startup claims to be receiving a lot of demand from people buying from online classifieds sites like OLX and Quikr, as well other second hand goods groups on social media. The firm charges Rs 600 for the first hour and pro-rated every 10 minutes thereafter.
Last month, the startup had raised an undisclosed amount in seed funding from impact investor Unitus Seed Fund, with participation from Tim Draper, founder and managing partner of Draper Associates.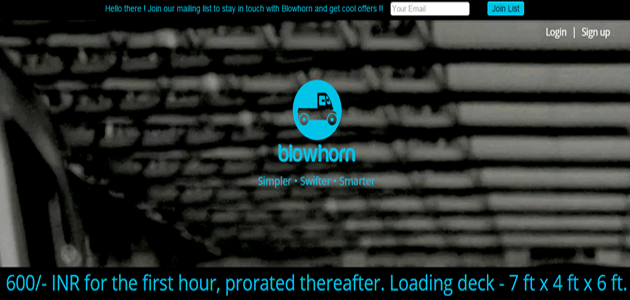 "Clearly there is demand for this service as I have personally struggled with co-ordination of logistics. Also, in the longer term, if the startup gets good traction they could be like what PayPal was to eBay. Hence, they could be an acquisition target for any one of the big classifieds players or even a logistics players looking to improve their reach in this segment," said Varun Chawla, co-founder, 91 Spring Board.
Another mentor and angel investor Ajeet Khurana thinks Blowhorn is a classic example of creating an online booking system for a common offline activity- like BookMyShow or RedBus. "Making such businesses successful is tough as it involves acquiring a user base on one hand, and managing a high-friction physical delivery mechanism on the other," said Khurana.
While the space is new and unexplored in India, there are examples of such startups globally. In Asia, Hong Kong-based GoGoVan provides similar services and has presence in Singapore and Taiwan, besides its home city. The company's founder Steven Lam had earlier told Techcircle.in that they plan to expand to India (though not immediately) as the company aims to be the Uber of logistics. The firm had recently raised $10 million and it reportedly plans to enter Australia and China before the end of 2014.
While these firms are attempting to organise a highly fragmented market of last mile logistics in the country, it will be interesting to see how multiple players stack up against each other.
---