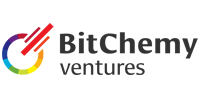 The venture capital arm of Hyderabad-based BitChemy Ventures Pvt Ltd, a tech incubator-cum-seed fund, is planning to invest $300,000 (about Rs 2 crore) in at least half a dozen startups in 2015, according to a top executive of the company. The fund has already invested $6 million in three incubatee companies so far.
According to its founder Sunil Motaparti, BitChemy had initially planned to provide incubation and funding to only co-created companies, but later went on to fund other idea stage startups. It mainly invests in the seed round and is also open to co-investment in pre-series A round of startups that belong to B2B or product space.
"We invite ideas from entrepreneurs, and are operationally involved in building the ventures and cover all critical functions with our teams," said Motaparti.
BitChemy identifies opportunities internally by analysing the technology landscape and externally by partnering with motivated entrepreneurs. To date, it has invested three startups including MartMobi, Channelyst and an unnamed startup. Typically, the fund acquires about 20 per cent stake in the companies.
In December 2013, the company's tech incubator cum seed fund arm (separate from its VC arm) had invested $6 million in three startups including 3LOQ Labs, Cafyne Inc and Altiux Innovations. According to Motaparti, the firm is close to investing in another company.
"It's like a incubate and co-create approach. We combine entrepreneurship, incubation and seed capital with operational management and strategic oversight," said Motaparti.
---