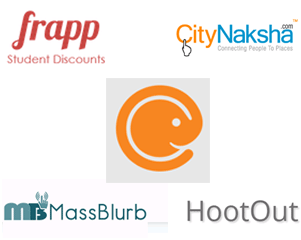 TiE Bootcamp has announced names of the six startups that are graduating from the fourth batch of its accelerator programme in Mumbai. The startups are operating in the mobile, digital marketing, and discount sites space.
The accelerator provides a free 60-day bootcamp with no contract where the participating startups get access to work space and opportunity to create products and launch companies. At the incubator, startups also receive guidance to move from a minimum viable product (MVP) to a company.
It has accelerated over a dozen startups till date including TheAlumniPortal.com, Qpeka.com, Quinto, QuestionPaperLibrary.com, CVLift.com, and MondoBoard.com. One of its portfolio companies, a weight loss app called Obino, has already raised an undisclosed amount in seed funding.
Here is a quick look at the six startups:
Frapp: It is a hyper local deal & offers service exclusively for college students.
Simpel: A mobile app that integrates with user's credit/debit cards in order to help them in making cashless payments at local outlets.
MassBlurb: It helps restaurants, spas and salons to showcase their businesses and update their online presence across all leading social media channels, as well as niche sites like Zomato and Tripadvisor etc.
CityNaksha: It is a mobile app that enables users to find places of interest including restaurants, ATMs/banks and theatres around them.
ChocoFair: It provides chocolate making kits to chocolate lovers both online and offline.
HootOut: An online marketing platform that simplifies digital marketing by automating content, social media posts, and web presence.
---