Why Mygola pivoted for the second time to mobile-only travel tech startup focusing on local to-dos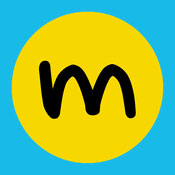 Bangalore and US-based travel tech startup Mygola Inc quietly pivoted for the second time last year to focus on creating last-minute, in-destination to-do list and even book them, all through the mobile. We caught up with the team at Mygola to figure out what went behind the decision and how are they faring with the new platform.
But here's a quick recap on its previous avatars. Mygola was started in 2009 as pre-planning travel tech startup which used the web platform with a question-and-answer based model for information-sharing and working out travel arrangements. The firm pivoted in 2013 to make travel itineraries based on expert blogs.
But Anshuman Bapna, co-founder, Mygola, says mobile space makes it easier to monetise content.
"We found that while there was significant traction in terms of number of users on the previous web platform whose algorithms made itineraries based on expert blogs, conversions (bookings) were tough. People used our site for research and very few actually booked on our site," says Bapna.
"The mobile space is interesting because it is mainly used for last minute booking and brings in a sense of urgency ensuring higher conversions," he added.
The firm pivoted few months back based on Bapna's observation that vast majority of travellers land up in destinations with at best a vague idea of what they're planning to do. It aims to solve the problem of figuring out what their days are going to look like.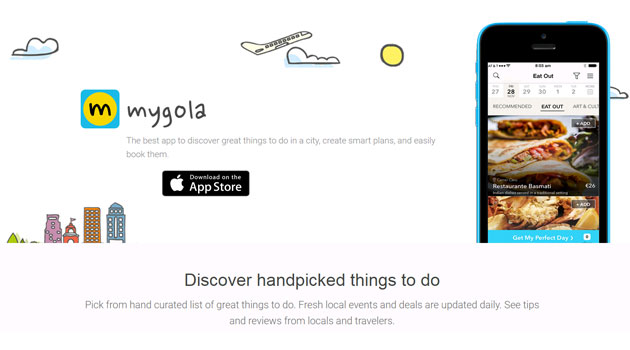 This has taken it into the hyper-local territory.
Presently, it operates in various cities including Bangalore, Bangkok, New Delhi, Dubai, Dublin, Goa, Hong Kong, Los Angeles, Jaipur, Kuala Lumpur, Las Vegas, Mallorca, Mumbai, San Francisco, Singapore, Sydney, Toronto, etc. The firm claims to have about 25,000 downloads of its app.
"About half of the total traffic comes from India and US, while the rest is from all across the world," Bapna informed. The firm plans to expand its services to 50 cities in 2015.
How it works?
"We've built an app (iPhone right now but Android in a couple of weeks) that takes a traveller's current location and empty slots in their schedule, and then fills in the remaining time with attractions, nightlife, restaurants etc in the most optimal manner," he explained.
The apps' algorithms takes care of everything from open/close hours, transport options and interests to come up with the right plan. To make this immediately actionable, the platform also allows travellers to book tickets, get restaurant reservations and also a cab.
Business model
The firm has integrated its app with Uber for cab booking besides others for restaurant reservation. It also has a roster of people who crowd-source live information about the events in the vicinity. These people are paid as much as Rs 5,000 per month for spending an hour a day on updating information.
Since users book everything from attractions to restaurant and cab from within the app, the company makes money through a commission every time they transact. For restaurant booking, it charges $1 per diner and between 5 and 10 per cent from tourist attraction places, cabs etc. It also charges 5 per cent from end users as convenience fee.
In the original model, Mygola used to generate revenues from users asking questions besides earning a commission for bookings.
Funding
Mygola had secured $1.5 million in Series A round of funding led by Helion Venture Partners, with participation from existing investor Blumberg Capital way back in October 2013. Prior to that in December 2011, the company had secured $1 million from 500Startups founder Dave McClure, Blumberg Capital and a few angel investors.
Comment(s)