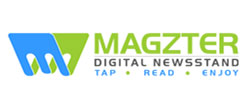 Chennai and US-based Magzter Inc., which owns and operates the digital magazines store Magzter.com, has launched a new subscription model giving users access to thousands of magazines for a period-linked fee. The content is accessible through its app.
This makes it virtually an open online library for magazines and adds to its current offering where it essentially provides a conventional subscription of digital versions of magazines across subjects.
It has floated two plans Magzter Gold and Magzter Gold Lite. The former allows a subscriber to get access to unlimited access to over 2,000 publications for a monthly fee of Rs 499. It also offers 3 month (Rs 1,399), 6-monthly (Rs 2,699) and an annual subscription option (Rs 4,999).
Magzter Gold Lite, on the other hand, gives access to up to five magazines at a monthly fee of Rs 249 or an annual fee of Rs 2,499.
"Paying for and managing multiple magazine subscriptions have stalled true adoption of digital magazine reading. With this model, we're delivering giving readers instant access to a collection of digital magazines for one low monthly price," said Girish Ramdas, CEO & co-founder, Magzter.
Commenting on the pricing strategy, Ramdas said, "Some users have a select group of magazines that they like to read each month. For them, unlimited access – including the ability to read all back issues – to a few of their favourite titles at just half the price is all they're really looking for in a digital magazine subscription service."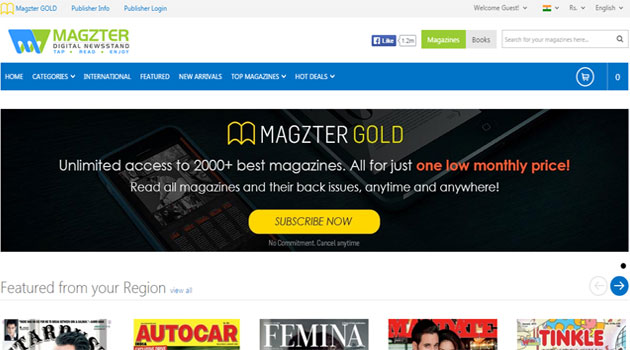 The company has also changed the UI to support better content discovery and algorithmically tailor the reading experience for individual users based on their interests and interactions with in-app content. It claims that the new interface also allows users to download multiple titles simultaneously and also five times faster than before.
"We've built a recommendation engine to power the back-end of our new user interface. With it, we can identify the reading habits of our users and then recommend titles based on engagement, all in real-time," shared Vijay Radhakrishnan, president & co-founder, Magzter.
Magzter also plans to add digital books to its platform later this year.
Founded in June 2011 by Ramdas and Radhakrishnan, the company has over 24 million digital consumers, 5000 magazines and 2,500 books. Magzter is hosted on Amazon's cloud platform. Headquartered in New York, Magzter has its local teams in London, Paris, Barcelona, Hamburg, Amsterdam, Cape Town, Chennai and Singapore and will be soon expanding to other countries. It claims of having a publisher base with magazines from more than 40 countries.
Magzter enables publishers to digitise their publications and sell those to global users. Although the digitisation platform is free for all publishers, there is a 50-50 revenue share on sales. Last year, Magzter had raised $10 million in Series B funding from Singapore Press Holdings Ltd (SPH). Prior to that it raised funding from Kalaari Capital.
---