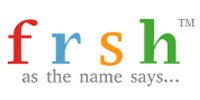 Gurgaon-based Fingertip Foods Pvt Ltd, the company behind online meal service startup Frsh.com, has raised about Rs 3.2 crore ($518,000) in seed funding from early stage investors India Quotient and Kae Capital, according to a top executive of the company.
Separate media reports had earlier talked about the funding but did not disclose the amount.
"The funds will be used to increase the production capability by upgrading our kitchen to the one that is at least three times bigger, launch an Android app, revamp the website and digitise our supply chain and delivery process," said Badal Goel, co-founder, Frsh.
The company was founded in January 2014 by mechanical engineer Goel and computer science engineer and management graduate Sumit Kumar. Prior to starting this venture, Goel had worked at American Express, Aditya Birla Minacs and Carrier Air-conditioning & Refrigeration while Kumar worked at Lodha Group, McKinsey and Lehman Brothers.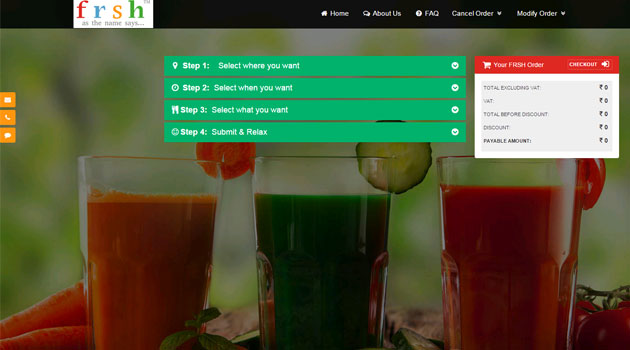 Frsh is an online meal service startup which is positioning itself in the healthy food space. It is presently delivering in about 1,300 addresses within Gurgaon and delivers as per its predetermined delivery slot in the area, which is at about an hour interval for every delivery cluster. The entire production and supply chain is managed in house.
How it works
It's a four step process. First, users have to choose the exact location through its drop down options. On selecting this, the site tells them the approximate time when the food can be made available to them in their office. And then, users have to select their items from various sections including meals, snacks, salads, sandwiches, etc. Lastly, the users have to enter their name and contact number.
The company claims of delivering about 500 orders a day. The pricing of its products ranges between Rs 50 and 150. The firm is also rolling out subscription packages.
It has recently roped in the head, kitchen of Oberoi Catering for handling its production capability which is being upgraded to 6,000 sq feet facility from the existing 1,800 sq feet space.
The startup has a team of about 60 members.
Lately, many startups in this space have raised funds. Among them, TapCibo raised funding from Alok Goel, founder, FreeCharge; SpoonJoy raised from Flipkart co-founder Sachin Bansal, chief product officer Mekin Maheshwari, Sahil Barua, co-founder of Delhivery, and Abhishek Goyal, founder of Tracxn; Yumist raised funding from Orios Venture Partners.
(Edited by Joby Puthuparampil Johnson)
---