ICICI Bank launches digital wallet 'Pockets', what's on offer?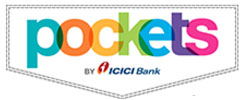 ICICI Bank has launched a digital wallet that will allow its users to instantly send money to any e-mail id, mobile number, or Facebook friend, besides a bank account. Called 'Pockets', the wallet also enables users to pay bills, recharge mobiles numbers, book movie tickets, order food, send physical and e-gifts, as well as split and share expenses with friends.
"Today's youth wants everything instantly, on the go. Pockets addresses this need by allowing anyone to open an account on their mobile phone in an instant and start transacting immediately," said Chanda Kochhar, MD and CEO, ICICI Bank.
Interestingly, the app can be used by non-ICICI Bank users as well. These users can fund the wallet from any bank account in the country and start transacting immediately without any documentation or branch visit.
How it works?
After downloading the wallet from Google Play store, users will need to tap on 'create an account', and enter basic details like their name, mobile number, gender, email id, date of birth and address. Post that, users will receive a one time password (OTP) on their mobile numbers to create a user id and password, after which they can get started by loading funds into 'Pockets' using any bank's net banking or debit card details.
In comparison, existing ICICI bank savings account customers can register for the e-wallet by simply using their internet banking login credentials and authenticating the OTP sent to their registered mobile number.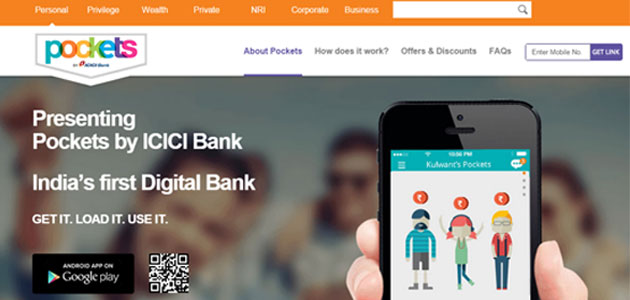 How is it different?
The e- wallet uses a virtual VISA card with which users can shop online on any website or mobile application in India. Customers can also request for a physical card to use it at any retail outlet. Users can set up 'favourites' from their contacts, thereby allowing them to make payments quickly.
From the app, users can also request for a savings account to be added to the e-wallet, and an ICICI bank official will visit them to open the savings account using 'Tab Banking'. The users can view their account statement and track expenses by clubbing them under a hashtag.
Off late, ICICI bank has been launching a number of technology-led services that include the launch of the Windows version of iMobile; fully automated 24X7 'Touch Banking' branches; Tab Banking; and contactless debit and credit cards. Last month, the bank had launched 'icicibankpay', which it claims is India's first service that allows users to send money over micro-blogging site Twitter.
Comment(s)