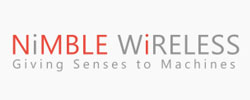 Chennai-based IoT and machine-to-machine (M2M) technologies firm Nimble Wireless Pvt. Ltd., has raised $500,000 (about Rs 3 crore) from seed-stage VC firm AngelPrime, it said on Wednesday. The company will use the funds to develop new technologies, expand research & development capabilities and also marketing.
"We are working on launching next generation products and solutions with more advanced features and technologies such as advanced environmental sensors, BLE, better battery life and location accuracy," said Siva Sivakumar, co-founder & CEO, Nimble Wireless.
"We will leverage AngelPrime's expertise in accelerating the scaling up process and build leadership in our existing markets, both in the US and in India," he added.
The company was founded in 2006 by an engineer and management graduate Sivakumar and software engineer Senthil Nathan. Nathan has previously worked at Intel and American Megatrends.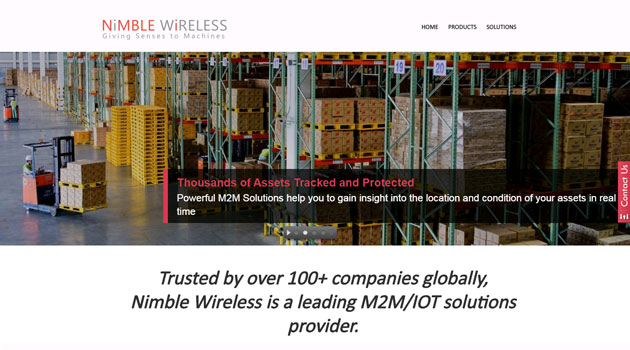 Nimble Wireless helps customers to wirelessly connect, control and manage their remote assets. The company provides M2M and connected wireless products and cloud-based software services encompassing cellular, GPS, and bluetooth and Zigbee technologies. The company offers its services to verticals like transportation & logistics, telecom infrastructure, green energy and healthcare industries.
Founded in 2011 by Sanjay Swamy along with Shripati Acharya and Bala Parthasarathy, AngelPrime is investing out of its maiden under $10 million fund. It typically invests in 3-5 startups a year, and is looking to do a maximum of 10 deals with the current fund.
Its portfolio companies include cloud telephony startup ZipDial (just acquired by Twitter); mobile PoS firm Ezetap; online marketplace for talent discovery and recruitment HackerEarth; online marketplace for asset sellers and buyers SmartOwner; and local web marketing solutions startup Synup.
AngelPrime's Limited Partners (LPs) include Mayfield, Chamath Palihapitiya's Social+Capital Partnership and Yahoo co-founder Jerry Yang.
AngelPrime had earlier told Techcircle.in that it is now looking to broaden its focus to hardware and Internet of Things (IoT) vertical, and is already in talks with a company for a possible investment.
Recently, former MakeMyTrip product head Amit Somani joined AngelPrime as Partner.
Among the other players in the IoT space Altizon Systems Pvt Ltd raised seed round of funding from The Hive India and its existing investors Infuse Ventures and Persistent Ventures.
---