Rocket Internet expands online food ordering franchise in the Middle East with Talabat & 24h buys for over $170M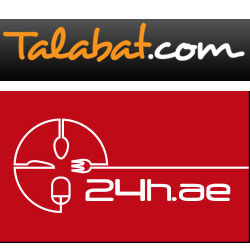 Emerging markets-focused incubator and investor in internet ventures Rocket Internet has struck two deals in the Middle East to boost its online food ordering business. The firm, whose food ordering franchise is housed under Foodpanda, a multi-location online food ordering marketplace (which operates under Hellofood brand in some markets), is acquiring Talabat and 24h in the Middle East, it said on Wednesday.
It said that it is acquiring 100 of the shares in Kuwait-headquartered online food takeaway venture Talabat for approximately €150 million ($170 million). The closing of the transaction is expected in the next few weeks.
Talabat operates in Kuwait, Saudi Arabia, United Arab Emirates (UAE), Bahrain, Oman and Qatar with particularly strong market positions in Kuwait, UAE and Saudi Arabia. It currently cooperates with more than 1,300 partner restaurants including major brands like Burger King, KFC, JonnyRocket, Hardees, TGI Fridays, Pizza Hut, PizzaExpress, PapaJohn and Subway.
With this transaction, Rocket attains leading market positions in the top two markets in the Middle East, Saudi Arabia and UAE. Furthermore, it gains access to new countries. Talabat.com will be part of the newly created Global Online Takeaway Group which Rocket announced last week.
Rocket has also announced a parallel deal where Foodpanda is acquiring 24h.ae, a strong player in the UAE. The closing of the transaction is expected to take place in the next few weeks.
Oliver Samwer, CEO of Rocket Internet, said: "The online food takeaway sector is currently undergoing tremendous change. With the newly created Global Online Takeaway Group, Rocket Internet is at the forefront of consolidating the key markets in one of the most attractive online sectors."
He added that the Middle East is one of the most attractive markets with significant growth potential and highly attractive EBITDA margins. "The acquisition of Talabat.com is another important step in our long-term global Food & Groceries strategy. We believe in the long-term growth potential of this space and are excited to take advantage of opportunities to build out our global leadership," Samwer said.
As per the deal, 24h will continue with the current management and team, as well as the 24h brand. The three and a half year startup provides services in seven cities including Dubai, Abu Dhabi, Al Ain, Sharjah, Ajman, Fujairah and Ras Al Khaima in UAE. It has partnership with more than 700 restaurant chains including Subway, Wendy's, Domino's, Johnny Rockets and Pizza Express.
Foodpanda is already active in Saudi Arabia and Jordan with its hellofood.sa and hellofood.jo brands, respectively. The twin deal expands Rocket Internet's presence in the Middle East region in the online food ordering vertical.
Last week, Foodpanda had acquired Indian arm of global rival Just Eat. A couple of months ago, it acquired three of its rivals Donesi.com (which has operations in Serbia, Montenegro, and Bosnia & Herzegovina); Pauza.hr (Croatia); and NetPincer (Hungary).
Prior to that, it had acquired Delivery Hero-backed companies including India-based TastyKhana.in, and Mexico-based firms PedidosYa, SeMeAntoja and Superantojo.
Founded in April 2012, Foodpanda features location-specific listing of restaurants on its site. Users can check out menus, along with special offers, post that they can order and get food delivered to their homes. One can also search for restaurants according to cuisine, and/or by other parameters such as vegetarian/non-veg, healthy food, etc. The company helps restaurants increase sales through online and mobile platforms and also provides them with technology and analytics.
Last year, the firm had raised $20 million in funding from Phenomen Ventures, a Russia-based venture capital firm and a group of unnamed investors. Globally, the company is present in over 40 countries in Europe, Asia, the Middle East, Africa and Latin America.
Global Online Takeaway Group
Last week Rocket Internet had disclosed that it is consolidating its online food ordering venture under Global Online Takeaway Group. This is similar to its global fashion e-tailing group created recently, which also comprises India-based Jabong.
Rocket Internet had said that food & groceries sector has become a key focus and it is betting on the two through HelloFresh, global venture in subscription based grocery and Foodpanda, emerging market leader in the online food takeaway market.
This group would combine its stake in Foodpanda and the acquisitions of a 30 per cent stake in Delivery Hero and 100 per cent of La Nevera Roja in Spain and Pizzabo in Italy under Global Online Takeaway Group. On a combined basis the group is present in 64 countries, works with 140,000 restaurants and based on annualised December 2014 numbers processes 78 million orders. This follows its acquisition of 30 per cent stake in Delivery Hero, leading global platform in the online food takeaway market for €496 million through a combination of both primary and secondary transactions.
In India, Foodpanda consolidated its market leading position by taking over JustEat's India operations following the integration of the former Delivery Hero business TastyKhana in November 2014. It also acquired key competitors in a number of other Asian markets.
Comment(s)