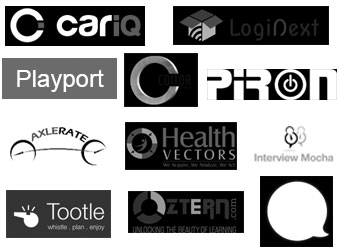 GenNext Innovation Hub, a joint accelerator programme run by Reliance Industries-sponsored VC firm GenNext Ventures and Microsoft Ventures, is completing the graduation process of its first batch this week.
Last October, it had picked 11 startups from sectors such as education, healthcare, transportation, retail and human resources for a four-month-long accelerator programme. According to GenNext, the startups were selected from over 267 applications that it had received for this batch.
Rajinish Menon, director of Microsoft Ventures, said, "Paying customers are the best validation for a startup. These startups started closing business deals within weeks into the GenNext Accelerator Programme, which shows that corporates around the world appreciate the companies and products accelerated by Microsoft Ventures. We will continue to work with these startups as they evolve into billion dollar companies."
Microsoft Ventures, which runs its own accelerator and incubation programmes, had joined hands with GenNext Ventures for this initiative last year. While several accelerators are running across the country, this caught the attention as it had the backing of India's largest private sector firm. Reliance Industries-backed GenNext Ventures separately invests in tech companies from India and overseas. It also invests alongside its global partners, which include some of the large VC firms and technology giants based in the US, the UK and Israel.
Here is a sneak peek at the startups.
CarIQ: It is an online platform for automobile information and sales in India.
LogiNext: It is a connected car platform with real time tracking, analytics and optimisation engine for logistics companies.
Playport: It is a mobile device based entertainment service for travellers with its solutions deployed at airports and bus depots.
Coitor: It is an augmented reality based virtual trial rooms for apparel retailers.
Piron: It has developed personalised learning platform providing curated content using predictive analytics.
Axlerate: It is passenger security and engagement platform for public transport operators.
Health Vectors: It is a health risk predictive and prescriptive platform.
Interview Mocha: It is a pre-employment testing solution for skills in business, finance, marketing, sales, language, ERP, design, development, IT, etc.
Mocioun: It is a mobile app to organise and engage in group activities.
Oztern: It is an interactive educational platform for K-12 and test preparation.
Light: It is an alternative to search engines which provides relevant answers instead of web links.
(Edited by Joby Puthuparampil Johnson)
---