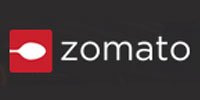 Gurgaon-based Zomato Media Pvt Ltd, the company behind popular restaurant listing and review site Zomato.com, is launching online food ordering service for restaurants on its platform starting with Delhi, Mumbai and Bangalore next week, according to a spokesperson of the company.
"We are hoping to start processing around 40,000 orders a day in the very near term. Given that over 400,000 people visit our India section every day, this shouldn't be too hard to achieve," said Deepinder Goyal, founder & CEO, Zomato.
"Through this we will charge restaurants a commission based on the rating of the outlets. Our revenues are likely to double in the next fiscal with this new stream of revenue model," he added in an email to Techcircle.in.
Earlier, Goyal disclosed the plans to add food ordering to its site in an online forum.
How it would work?
The firm will facilitate the process of online ordering as a tech platform. Basically, it will allow users to select their dishes and order their meal online from restaurants on the site. The catch is, at least to begin with, it will not take any payments and will just operate as a basic intermediary, unlike other online food ordering ventures such as Foodpanda.
What's an even bigger spoiler is that users ordering through Zomato would need to wait for a confirmation from the restaurant from which they have ordered. But with Zomato not directly involved in the process thereafter, the consumer would not immediately know if the order has been accepted as is the case with prominent online food ordering ventures, who also take payments. The actual payment for the product would be on a cash basis like cash-on-delivery.
Zomato is launching with 2,000 restaurant partners to begin with and aims to bring up to 10,000 restaurant partners in India on board over the next three months.
It also plans to launch the service overseas in a few months starting with Dubai, Jakarta, Manila and Sydney.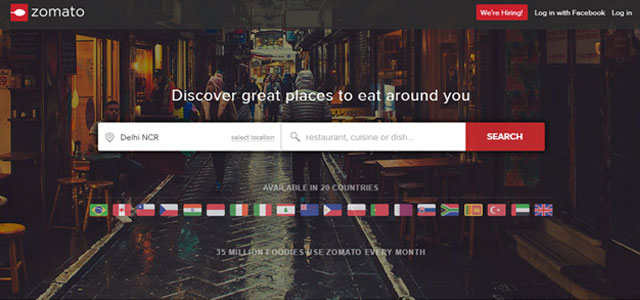 Competition
With this, Zomato will compete with online food ordering marketplace Foodpanda, arguably the biggest in the business globally after a string of acquisitions, which has just raised $110 million from Rocket Internet and other investors. A multi-geography venture incubated by Rocket Internet, Foodpanda recently acquired its Indian rival JustEat India post which it is present in over 200 cities and has partnerships with over 12,000 restaurants in the country.
Prior to that, it had acquired Delivery Hero-backed companies including India-based TastyKhana.in, and Mexico-based firms PedidosYa, SeMeAntoja and Superantojo.
Interestingly, Foodpanda had one year ago announced a partnership with Southeast Asian restaurant review portal OpenRice. This enabled Foodpanda users to check out food reviews for each listed restaurant they wish to order from, while OpenRice customers will be able to order food directly from local restaurants by accessing the Foodpanda delivery widget on each restaurant profile's overview tab.
OpenRice is an online platform for restaurant details and user-generated reviews, which has a huge customer base across Southeast Asia. The firm is present in India and has partnered with a number of restaurants in 13 cities across the country.
Zomato's aggressive expansion
Zomato was founded in 2008 by IIT Delhi alumni and ex-Bain employees Goyal and Pankaj Chaddah. An online and mobile restaurant discovery service, Zomato provides information such as menus, directions, contact details, pictures and user reviews. To date, Zomato has raised more than $113 million, over multiple rounds of funding from Info Edge, Vy Capital and Sequoia Capital.
It has acquired seven companies to date including Mekanist in Turkey, Urbanspoon in the US and Australia, Cibando in Italy, MenuMania in New Zealand, Lunchtime in the Czech Republic, Obedovat in Slovakia and Gastronauci in Poland. Urbanspoon, which was acquired for $52 million, has been its biggest deal.
Urbanspoon, besides restaurant reviews, also allows users to book restaurant tables with integration of OpenTable to its site. It itself used to own a reservation platform RezBook which it sold to OpenTable while integrating the latter's restaurant table reservation platform to its own site. Zomato also has a similar arrangement with OpenTable for certain overseas markets such as the UK.
The latest move to enable food ordering adds to the revenue channels for Zomato but unless it sorts the transaction process bringing it at par with specialists like Foodpanda it remains to be seen how it builds traction in the segment.
(Edited by Joby Puthuparampil Johnson)
---