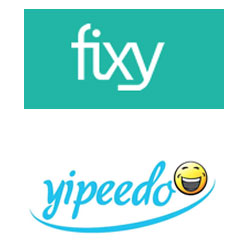 VentureNursery, an angel-backed startup accelerator programme launched in March 2012, has picked two startups—Yipeedo.com and Fixy.in—for its seventh batch. The programme, which will start this month, will complete in May 2015. The incubator claims to have received over 450 applications from multiple cities. In the last batch too it had picked two startups—SaaS solution platform Whateo.com and at-home wellness service provider The Home Salon.
Here's a quick look at the startups selected for the new batch:
Yipeedo.com – It is a recommendation engine that uses cognitive computing and machine learning to build taste graphs for its users. Using these, Yipeedo helps consumers discover activities, such as movies, events, food and much more to do within their city, in a manner that clubs local businesses nearby and is personalised to user taste. Users can also formulate a plan that may involve multiple activities using these recommendations.
Fixy.in – It has launched an on-demand platform for booking handyman and home maintenance services in India cities. Fixy currently services the western suburbs of Mumbai and aims to expand nationally in a few years. VentureNursery has accelerated 16 startups to date of which 10 have subsequently secured seed funding. These include Oravel Stays, Catapooolt, Klip.in, Interview Master, InvenZone, Seek Sherpa, The Venturator and Peter's Pan. According to the accelerator, its first investment Oravel has already given it 3x returns in a short period.
The accelerator was founded by angel investors Shravan Shroff, founder and former MD of Fame Cinemas; and Ravi Kiran, former CEO - Southeast and South Asia, Starcom MediaVest Group as well as co-founder and managing partner of Friends of Ambition. The accelerator is focusing on six sectors – media and entertainment, retail, e-commerce, consumer technology, education and cleantech.
It conducts at least two boot-camps a year in Mumbai and targets to accommodate up to eight startups in each programme. At the end of each programme, graduating startups are evaluated for investment.
(Edited by Joby Puthuparampil Johnson)
---