Google aims to connect everyday devices with new operating system Brillo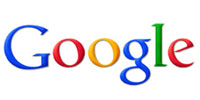 Search engine giant Google has unveiled Brillo, an operating system that allows developers and manufacturers to build connectivity in devices, collectively called as the Internet of Things (IoT).
Speaking at the Google I/O conference in San Francisco, senior VP Sundar Pichai described Brillo as "Android, polished down ... an end-to-end functioning operating system."
Simply put, Brillo will allow everyday devices such as doorbells, baby cameras, ovens and so on to connect with each other using a stripped-down version of Android. Industry watchers see Brillo as Google's big bet in the IoT space.
IoT is the network of physical objects or "things" embedded with electronics, software, sensors and connectivity, enabling them to communicate with each other over the cloud.
The platform will be launched later this year. "As part of Brillo, we're introducing a communications protocol (Weave) developed in partnership with Nest, a set of developer APIs, a core set of schemes and a certification program to ensure device and app interoperability," Google said in its blog.
Weave is the cross-platform common language that will allow the devices based on Brillo's platform connect to each other.
These platforms will allow devices like smart ovens to change temperatures and doors to lock and unlock without human intervention.
"We want to connect devices in a seamless and intuitive way, and make them work better for users," said Pichai.
According to research firm Gartner, Indian enterprises are in the early stages of understanding the impact of IoT on their business. While the concept of IoT is not completely foreign to Indian enterprises, adoption will advance at a slow pace through 2020, Gartner said in a recent report.
Google also introduced a virtual reality viewer -- cardboard box, which would allow smartphone users to do things like viewing pictures in three dimensions.
Comment(s)