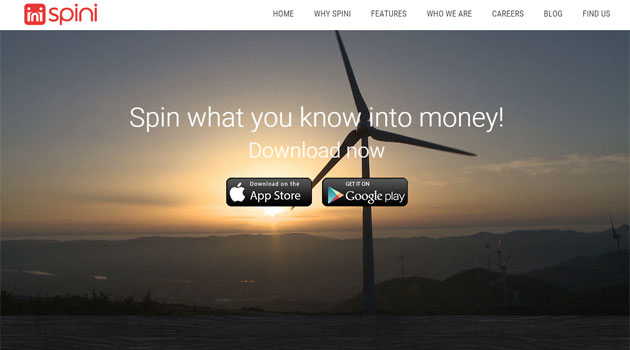 Spini, a Singapore-based crowdsourced sales referral and leads generation startup, has raised S$1 million (around $750,000 or Rs 4.7 crore) in its first round of funding from venture capital firm Walden International to mark its foray into the Indian market.
The fund raised would be primarily utilised by Spini to fuel India expansion plans and further develop its technology platform, as per a press statement.
"Through Spini we have a solution which helps salespersons and also empowers ordinary people to make money," Shankar G, co-founder and CEO of Spini, said in the statement.
Spini has created a referral platform and an online marketplace where sales persons can source qualified leads, the statement said. Anyone can monetise information on the platform. Initially, sales information on verticals such as real estate, mortgage/loan and renovation will be available on Spini.
The app also offers anonymity and private chat facility. Its payment process and reverse auction-based bidding help users to monetise information and connections, the statement said.
Founded by Shankar, Eddie Chau and Chong-Kian Soh in 2014, Spini is operated by a team spread across Chennai, Bengaluru and Singapore. The company has launched its platform in Chennai.
Going forward, the startup expects to extend its presence to other cities in India.
Silicon Valley-based Walden has assets under management of over $2.3 billion. It has positions in GoPro, Creative Technology, MindTree, SINA, Semiconductor Manufacturing International Corp, AutoNavi, Inphi, Silergy, Ambarella and Sinosun Technology. Walden invests in four sectors: communications, electronics/digital consumer, software & IT services and semiconductors.
---