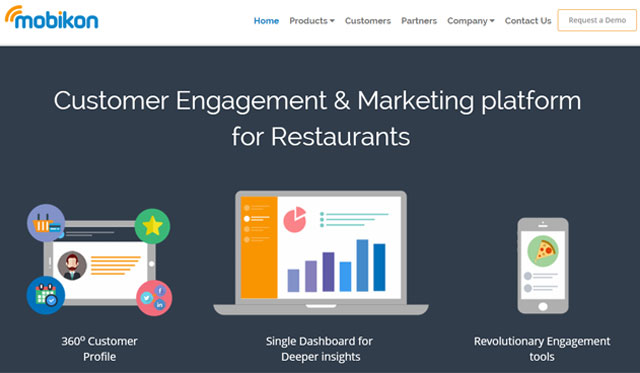 Mobikon Asia Pte Ltd, a digital marketing startup located in India and Singapore and offering a customer engagement platform for hospitality and retail sectors, has secured $2.3 million (about Rs 14.5 crore) in a funding round led by Singapore-based Jungle Ventures and two angel investors, including Puneet Pushkarna.
It is planning to use the funding to augment its presence in markets like India, Manila, Singapore and Dubai. In the past 18 months, Mobikon expanded out of India and currently has its footprint in five countries—Singapore, Philippines, UAE, Hong Kong and Malaysia. Its overseas business contributes to about 45 per cent of the business.
"We expect to partner with 3,000 F&B outlets by end of this financial year and double the number in another year. This funding round would help Mobikon achieve critical scale points, including the launch of an automated marketing platform for the F&B industry," Samir Khadepaun, co-founder and CEO of Mobikon, said.
The company is targeting 200 per cent growth this year.
"The F&B business across Asia is set for a period of unprecedented growth and Mobikon is ideally positioned to spur this growth and at the same time, to benefit from it," he added.
The company had raised $1.7 million (Rs 9.4 crore) in Series A round of funding in 2012-13 from Jungle Ventures, Spring Singapore and Lion Rock.
Set up by Khadepaun and Salil Khamkar in 2009, Mobikon is headquartered in Singapore and also has offices in Mumbai, Pune, Bengaluru and Surat.
The startup has a digital platform for customer engagement and provides a single dashboard for a spectrum of restaurants—quick service, fine dine, casual dine and cafes—to engage customers, with integration across ordering, reservations, feedback and marketing.
Its customers include Copper Chimney, Pind Balluchi, Little Italy and Pizza Express in India and Swensens, Red Crab Group and Select Group, internationally.
The startup claims that its platform enables more than 65,000 reviews and engages more than 6,00,000 diners a month. Also, over 130,000 diners are added every month, it said in the statement.
"Mobikon has been growing at 9-10 per cent month on month for the last two years. Food tech space is seeing a lot of disruption and Mobikon is well positioned to be a market leader in Southeast Asia," Anurag Srivastava, managing partner and co-founder at Jungle Ventures, said in the statement.
Jungle Ventures is a venture capital firm in Singapore that provides early-stage investments and business-building infrastructure to startups across the Asia Pacific. The firm focuses on early-stage funding across Singapore, India and the Southeast Asia.
---