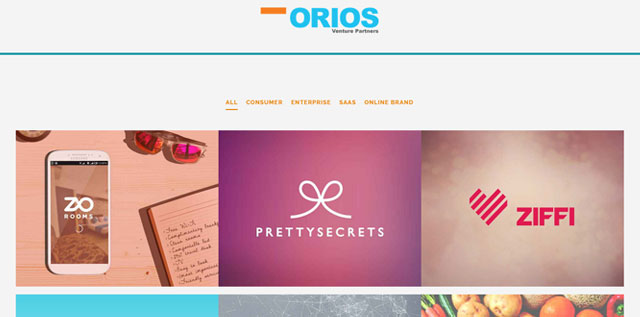 Mumbai-based venture capital firm Orios Venture Partners Fund, set up by Indian angel investor Rehan Yar Khan, has hit the road to raise $150 million (about Rs 950 crore) in its second fund, less than a year after raising Rs 300 crore (about $50 million) in its first outing.
Orios Venture Partners Fund II will continue to invest in seed and early Series A investments in online consumer tech and SaaS startups, it said in a statement.
"For 2015 we have identified that large opportunities exist in fintech, B2B commerce, used merchandise and affordable products for the middle class," Khan, managing partner at Orios Venture, said in the statement.
Orios Venture Partners Fund-II will invest in about 25 seed companies, of which six-eight startups will be funded in the next round and the fund intends to keep significant follow-on capital for multiple rounds into growing companies, the statement said.
The venture capital firm has offices in Mumbai and Bangalore and is looking to open another office in Delhi.
Orios had raised its maiden VC fund last year after launching it in 2013 with an aim to invest across seed, Series A and Series B stages, with investment size ranging from Rs 50 lakh to Rs 20 crore ($800,000 to $3 million).
Orios Venture Partners Fund-I has invested in over 20 startups, including online lingerie brand Pretty Secrets, beauty appointment booking app Ziffi, on-demand home services company TaskBob, internet first daily affordable meal delivery company Yumist and budget accommodation provider Zo Rooms, in the online consumer space. The fund also invested in enterprise productivity software company Sapience and cloud data integration platform ZapStitch.
Khan, a known name in the Indian startup investment space, has invested in 19 global software companies that include Druva, OlaCabs, Jigsee (now VuClip), Unbxd, Pretty Secrets, Reach Accountant, Sapience, DocSuggest, IndiaCollegeSearch and Snaplion. Khan is currently part of seven boards as a member/adviser/observer.
Other key people behind Orios include Farooq Oomerbhoy (co-founder and principal) and Mayur Padia (partner and CFO). Orios' advisory board members include Rajan Anandan (managing director of Google India), Anupam Mittal (founder of People Group which owns businesses such as Shaadi.com), Shujaat Khan (Blue River Capital) and Raj Chinai (Harvard Angels).
---