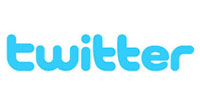 Twitter has lifted the 140-character limit for private conversations between users. It will now allow direct messages to have upto 10,000 characters.
The microblogging website is of the view that this change would make the private side of Twitter 'even more powerful and fun'.
"If you've checked your Direct Messages today, you may have noticed that something's missing: The limitation of 140 characters. You can now chat on (and on) in a single Direct Message, and likely still have some characters left over," Sachin Agarwal, product manager at Twitter, said in an official statement.
Users with Android and Apple devices will also be able to use the new feature. A 100 per cent roll out is expected in the days to come.
Mobile web users will be able to receive long direct messages, but not send them. If a user sends an SMS DM longer than 140 characters, Twitter will split it into multiple messages.
Twitter continues to have the 140 character limit for public posts.
In January, Twitter had launched two new features on its platform — group chat and video capture.
The social media giant has been trying to reinvent itself amid stalling user growth and the inability to attract advertisers at the same rate as Facebook and LinkedIn.
---