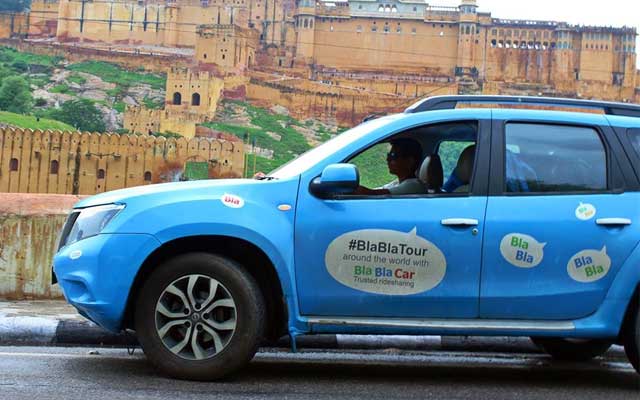 Accel Partners- and European VC firm Index Ventures-backed French online carpooling venture BlaBlaCar has raised $200 million in a Series D investment round led by Insight Venture Partners and Lead Edge Capital. Stockholm-based Vostok New Ventures also participated in this round.
The investment will be utilised to accelerate growth in established markets and expand its services to new markets, the company said in a statement. It plans to enter Brazil, Asia and additional markets in Latin America.
The company has raised over $300 million in funding to date. The latest round puts the company's valuations at about $1.6 billion.
"We've built a unique activity based on the values of true sharing, and this funding will help unleash even more of its potential over the coming years," said Frédéric Mazzella, founder and CEO of BlaBlaCar.
BlaBlaCar, owned by France-based Comuto SA, positions itself as a platform that fills the inter-city travel market as an alternative to buses, trains and short flights. The services are available on the web as well as on mobile platforms.
Since raising $100 million in July 2014, BlaBlaCar has expanded to three continents and seven new countries, including three emerging markets – Turkey, India and Mexico.
Focusing on existing newer markets, such as India are at the top of the list for BlaBlaCar, the company said. "The Series D round of funding ensures that BlaBlaCar will continue to build the momentum of inter-city ridesharing in India which is already showing rapid growth," it said.
BlaBlaCar had launched its operations in India in January this year. The Paris-based long-distance ride sharing company claimed that in the first 6 months, 3,50,000 seats have been offered on the platform across 700 cities in India, sharing about 1.7 crore mms.
Jeff Horing, managing director at Insight Venture Partners, will be joining the board of BlaBlacar.
BlaBlaCar was founded in 2006 by Frédéric Mazzella, Francis Nappez, and Nicolas Brusson. Currently, BlaBlaCar operates in Benelux, Croatia, France, Germany, Hungary, India, Italy, Mexico, Poland, Portugal, Romania, Russia, Serbia, Spain, Turkey, Ukraine and the United Kingdom.
This investment follows a €125,000 Series A led by ISAI (2011), a $10 million Series B led by Accel Partners (2012), and a $100 million Series C led by Index Ventures (2014).
In India, BlaBlaCar competes with Rocket Internet-backed inter-city carpooling firm Tripda, which entered India last November. Naspers' online travel group Ibibo launched a carpooling app named Ryde few months back. Ryde operates in the similar space as BlaBlaCar and Tripda but stands out as it is offering the service for both intra and inter city rides.
Then there are smaller players like RideInSync and Carpooling.in. Cubito, another player in this space, pivoted to B2B employee transportation management platform mainly due to their inability to achieve scale. Carzonrent acquired one local intra-city ride sharing venture RidingO early this year.
At a global level, BlaBlaCar competes with Uber, which operates a carpooling service called UberPool in some markets. UberPool is not available in India yet.
---