Twitter Inc reported a 60 per cent jump in third-quarter advertising revenue but its user base grew at a sluggish pace.
Advertising revenue for the July-September period came in at $513 million, the microblogging site said in a statement. Mobile advertising accounted for 86 per cent of the total.
Gross revenue for the third quarter grew 58 per cent from a year earlier to $569 million, beating its guidance of $545-$560 million.
Revenue from the US, Twitter's largest market, increased 54 per cent from a year earlier to $370 million.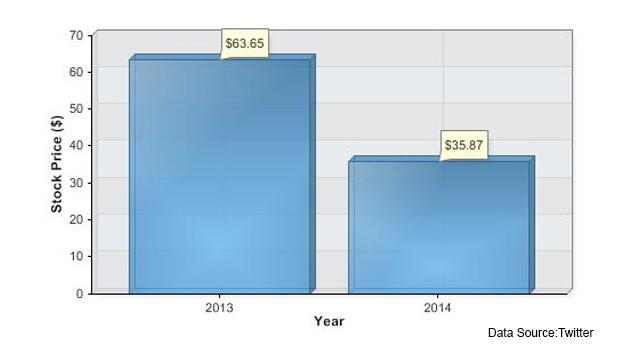 The company said it had 320 million monthly active users during the quarter, up 11 per cent from a year earlier and 1.2 per cent sequentially. Mobile users represented 80 per cent of the total.
Twitter, led by CEO Jack Dorsey, also said net loss for the quarter narrowed to $132 million from $175 million a year earlier. Net loss included $166 million in stock compensation expense, it said.
During the quarter, Twitter launched the highlights feature on Android, music on Vine and introduced a landscape view and web profiles on Periscope. It also announced commerce tie-ups with platforms that power e-commerce sites, including Bigcommerce, Demandware and Shopify, and retailers and brands that include Best Buy, Adidas and PacSun.
---