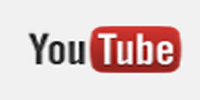 Google parent Alphabet Inc has launched the long-awaited YouTube Music app that makes finding music on YouTube easier.
The app, available on iOS and Android, allows users to find music videos, search for artists and play individual songs or albums.
They can also quickly access and find music-related content such as concert footage, embedded lyrics and karaoke tracks.
With YouTube Music, Google has powered its music arm that essentially competes with a number of music streaming services such as Apple Music, Pandora, Spotify and Tidal, among others.
On YouTube Music, users can select a personalized station based on their listening patterns and it will send them music videos of their liking tracked by YouTube's algorithm.
The app is free to use but users can subscribe to the recently released YouTube Red to listen to music without ads. The $10-a-month YouTube Red provides offline, background, and audio-only playback services as well, the company said in a blog post. Artists publishing their work on YouTube Red get a commission of YouTube Red subscriptions. Although the company has not disclosed the numbers, it has reported that a majority of the revenue from subscriptions are paid to the partners.
Users installing YouTube Music will get a free 14-day trial for Red. YouTube Music is currently available only in the US. Spotify, the market leader, had about 20 million paid subscribers as of June this year. Spotify is closely followed by Apple Music with 6.5 million paid subscribers as of October.
Alphabet last month reported a 13 per cent rise in net revenue to $18.7 billion for the July-September quarter, led by mobile searches and YouTube.
---