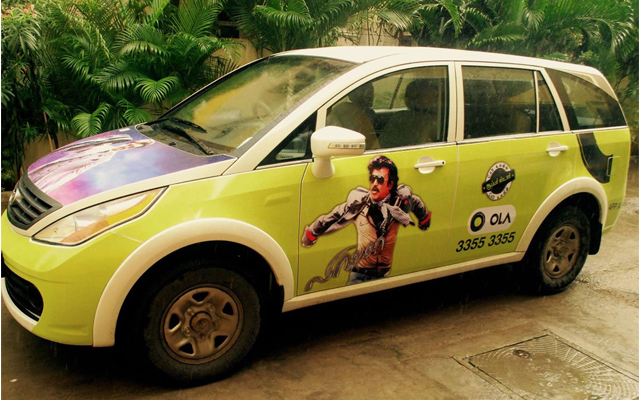 India's largest ride-sharing service Ola has joined its international peers Didi Kuaidi, Lyft and GrabTaxi to form an alliance against common rival, San-Francisco-based Uber.
The global alliance enables customers of one partner to avail cab-hailing services of the other three through the same app they use in their home country.
The partnership would provide ride-sharing coverage for India, China, Southeast Asia and the US, Ola said in a statement.
While Ola operates in India, Didi Kuaidi offers its services in China and Lyft in the US. GrabTaxi's services are available in Malaysia, Singapore, Indonesia, Philippines, Vietnam, and Thailand.
The new alliance will allow the four partners to share technology, local market knowledge, and business resources, besides help in rolling out new services. The four would also share market intelligence on Uber's growing operations in their respective home markets.
Didi Kuaidi had recently participated  in a $500 million fund raising round at Ola, run by ANI Technologies Pvt Ltd. That round of funding put Ola's valuation at close to $5 billion. Uber, run by Uber Technologies Inc, is far ahead with a valuation of over $50 billion.
Didi Kuaidi, valued at around $15 billion, has earlier put in money in Lyft and GrabTaxi.
Uber's biggest market is the US. In India, Uber is available in 22 cities, against Ola which offers its services in 102 cities.
Ola, Didi Kuaidi, Lyft and GrabTaxi have collectively raised about $7 billion in external funding. Till date Didi Kuaidi has raised $4.4 billion in seven rounds of funding from marquee investors such as Alibaba, Temasek Holdings, Tencent Holdings and others. Lyft has raised more than $1 billion from venture capital firm Andreessen Horowitz, hedge fund Coatue Management, and others, and is currently valued at $2.5 billion. GrabTaxi had also raised $350 million from China Investment Corporation and Coatue Management.
The taxi-hailing business in India is heating up as both Ola and Uber are investing heavily to entrench themselves in the country. In July, Uber India president Amit Jain said the company would invest $1 billion in India over nine months to fund its expansion plans. Uber had recently raised $1.2 billion from Chinese web services company Baidu.
Ola is aiming to enroll one million drivers on its platform in three years, from more than 100,000 drivers currently. It also unveiled car- and bus-pooling services recently. It had also started mobile payments with the Ola Money app for its prepaid mobile wallet service. Ola Money allows users to recharge mobile phones and send money to friends and family.
---