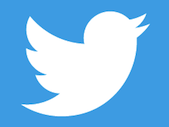 Twitter Inc's "hard decision" to kill its share count API seems to have hit the micro blogging site hard. The Nasdaq-listed firm's decision to kill its share count API from November 20 has led to a decline in content sharing activity on the platform by 11.28 per cent, says a Shareaholic report.
Discovery, amplification and engagement platform Shareaholic analysed sharing activity data generated across 300,000-plus sites that are powered by Shareaholic's content amplification platform. These sites collectively reach over 450 million unique visitors each month.
"Over the past few days, quite a few of you reached out wondering whether you should still keep the Twitter share button active on your site," said Jay Meattle, content promotion, Shareaholic Reports, in a blog post. "Although early data suggests that there has been a decline in Twitter sharing activity, Twitter remains one of the most popular destinations for sharing content with over 320 million active users."
Death of share counts API
On October 6, Twitter said it had decided to remove the share count API, effective November 20. In a blog post, it said: "The count API has never existed as part of our public, supported and documented API endpoints; it was only intended for use by our own web widgets. We've often cautioned in our developer forums that use of such undocumented endpoints shouldn't be relied upon, as we cannot commit to supporting them."
Twitter said there was a technical reason why this undocumented API had been removed. "The mechanism by which we count Tweet shares today relies on using Cassandra. As part of our ongoing effort to consolidate and simplify the platform for supportability, we're completing our migration away from Cassandra, in favour of Manhattan, our real-time, multi-tenant distributed database for Twitter scale," it said. The Tweet count feature, it said, was one of the last features running on Cassandra.
Twitter's struggle not yet over
Twitter -- which was in the news for quite some time for all the wrong reasons –will certainly not be amused at this decline in sharing activity. The company has been struggling to boost revenue growth and attract new users. However, Jack Dorsey returning to take up the CEO job in October seems to have settled the leadership issues at Twitter.
Just a month after Dorsey at the helm, Twitter announced its third quarter results. It reported 60 per cent jump in third-quarter advertising revenue but its user base grew at a sluggish pace.
The company said it had 320 million monthly active users during the quarter, up 11 per cent from a year earlier and 1.2 per cent sequentially. Mobile users represented 80 per cent of the total. Twitter also said net loss for the quarter narrowed to $132 million from $175 million a year earlier.
---